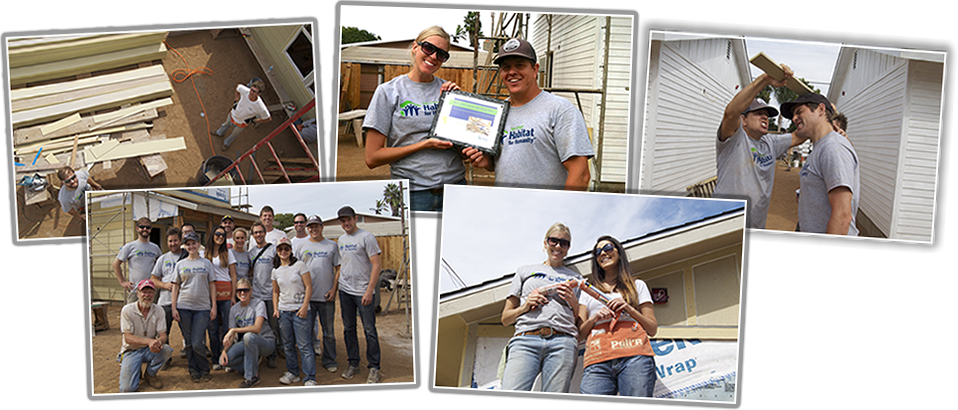 Volunteer Work: Building Some Homes
On Oct 5th, 2012, the team swung some hammers and got dirty, all to help put a roof over the heads of a family in need. Every so often, we'll take a break from our computers and do some work in the community.
Habitat for Humanity
Nearly 2 billion people around the world live in substandard housing and over 100 million are homeless. Habitat for Humanity is needed to help eliminate poverty by providing simple, decent shelter to those in need. Learn More about Habitat For Humanity.