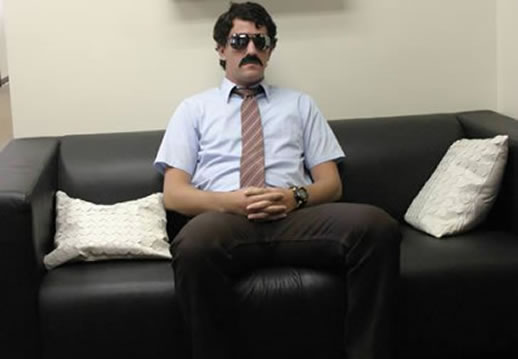 We thought it would be fun to take a quick peek into the mind of one of our programmers, Alex Smith, and see what he is up to in this mini-interview . What we do know is that he that plays bass in local band The Modlins who won Best Pop Album of the year from the 2008 San Diego Music Awards. For the band, see this recent write up about The Modlins in the SD Reader.
Q: How long have you been at Ninthlink?
A: I've been with Ninthlink since Spring 06…so 2.5 years now.
Q: Tell us a little about what you do…?
A: As a Web Developer, I'm in charge of building out whatever our designers design. Making designs into reality. That means being quick with HTML/ CSS, as well as being fluent with a wide variety of both open-source and proprietary systems, from ecommerce to blogging and
content management systems.
Q: What do you feel will be some of the 2009 marketing trends?
A: More blogging, more video, more targeted advertising. Targeted advertising growth could be huge. Like a last.fm, but for banner ads, instead of music, that you might like, based on what we know you like. Google already rolled out a good first-ish step on placing ads In-Game. Sites like hulu.com let you watch TV shows online, legally, and all the major NBC / CBS / Fox let you stream latest episodes on their websites. There will be more of that, on the internet, and more and more people will realize that we don't need to give in to the cable TV monopolies in order to watch our shows.
Q: Your opinion on the current state of the economy?
A: Hey, my mom called to tell me maybe I was right in working for a smaller company, because I'm more indispensable, and not just a one of the thousands who have been let go in these trying times. The companies that look on to the re-growth on the other side of this mess will still need the internet, and we'll be here for them.