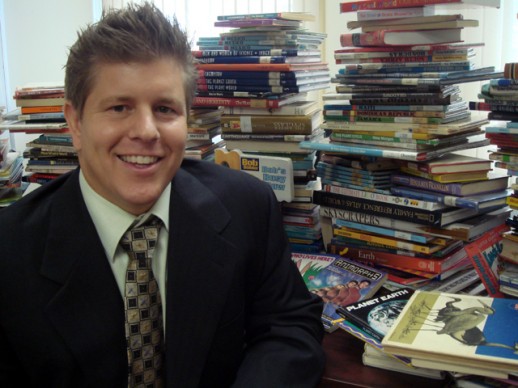 More Books Than We Hoped For
Ninthlink's September cause for Books First! was a wonderful success. The team's goal was to get in 300 books – we exceeded that by reaching 350 titles of all kinds for children K-12. A big white box was set up in front of the office to collect new and gently used age-appropriate books of any kind – novels, biographies, textbooks, picture books—that would later be distributed across the country for kids who could enjoy, make good use, and learn from these titles.
It's not all about reading the next Harry Potter or Spiderwick Chronicles installment. Many children and adults in this country lack the basic literacy skills to function accordingly, which is not only a detriment to our society as a whole, but affects people's ability to get good jobs, which in turn ultimately affects our overall economy. According to the National Center for Family Literacy, nearly 45 million Americans do not possess the reading ability to perform simple tasks like totaling an entry on a deposit slip, locating the time and place of a meeting on a form, or identifying a piece of specific information in a brief news article.
Even with the widespread use of computers and in internet from the classroom to home, where a new cyber-culture literacy has been forming, there are still too many people who cannot read and write; it is our hope that organizations such as Books First will combat this social problem from continuing in the future.
Will 350 books put a dent into this issue? What matters is this: every little bit helps; every effort makes a difference, no matter how large or small.
As our own Chris Morrow says, "Readers are Leaders!" We feel that those who read shall succeed.
If you missed sending in or bringing in books to the large white box, or wish to help Books First further, click here and you can donate to this very worthy and important cause.