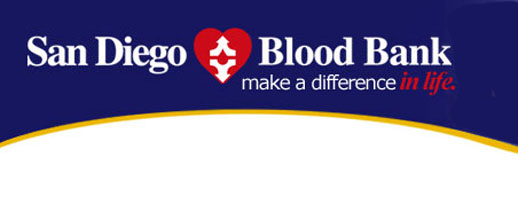 According to Merriam-Webster, love is defined as an "unselfish loyal and benevolent concern for the good of another". In celebration of Valentine's day this month, Ninthlink Cause will be encouraging our friends and family to donate blood to show our love for helping others. According to Mayo Clinic, at least 25% of us will require blood at least once in our lifetime. Only 5 percent of eligible donors across the nation donate blood, but the number of transfusions nationwide increases by 9 percent every year and each whole donation can help as many as three people. Donating blood costs no money, just a little bit of your time and you could save precious lives. Your blood can be used in many different ways to help save lives including: auto accident victims, heart surgery, organ transplant recipients, bone marrow transplants, and 3rd degree burn victims.
Before you donate:
Choose a location. Click here for a list of mobile blood drives that are located in downtown San Diego or click here to search the entire county. You do not need to schedule an appointment for mobile drives but it will avoid having to wait in the event of many donors. You can also donate blood at a donor center.
Requirements. Review the donor requirements and travel restrictions prior to donating.
Eat a meal within 4 hours before donating: Eat low fat foods and iron rich foods to help ensure a successful blood donation.
Identification. You must bring a photo ID and it is helpful if you bring a list of medications you are on plus a list of places you have visited outside of the United States within the past three years.
Passing time. When you call to schedule an appointment you can specify what type of donation you would like to give and they can give you an estimate of how long it will take. It's a good idea to bring some reading material or something to help pass the time.
Your donation:
Schedule. During your time at the donor center/mobile, you will typically register first, obtain a medical screening, donate your blood, then rest for 15 minutes.
Donation types. You can donate whole blood which takes about an hour overall, or you can chose one or two of the following types of donations. Red blood cells, which are most needed from type O donors, platelets, which are most needed in general and plasma which is the liquid portion of the blood that carries clotting factors and proteins, this type is most needed from AB donors. The specific blood donations typically take longer than one hour but are more beneficial to the recipients.
Time. Donating blood generally takes an hour, but it can take longer depending upon what type of blood you are donating.
Resting. You get complimentary snacks afterwards and the hour includes a 15 minute required rest period.
After:
Activity. Avoid strenuous activity such as heavy exercise or lifting for the next 24 hours.
Even if you don't reside in San Diego county you can still help out! There are Red Crosses all over. Click here to find your local Red Cross blood drive.
Thanks for your generosity, time and blood! If you donate this month, let us know in the comments below and be sure to tell your friends and family to get involved. Our goal is 10 pints. This takes only ten people, but can help save 30 lives!