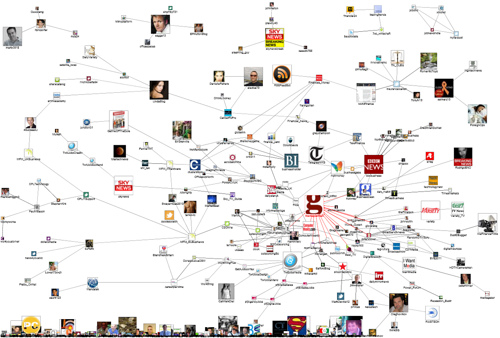 If you're searching for additional avenues to increase your brand's online visibility beyond search engines, an ad network may be the channel you've been looking for.  Advertising networks or ad networks are companies that connect third party websites that want to host advertisements with advertisers who want to run them.
They pay software developers and websites money for allowing their ads to be shown when people use their software or visit their sites.  Online inventory includes space on websites, RSS feeds, blogs, instant messengers and emails among other things.
3 types of ad networks:
1. Vertical Networks
–  These networks own their own inventory across a variety of sites, and are very beneficial in the sense that they promote high quality traffic, advertisers can see where their ads will run, and they can offer custom programs for displaying content.
2. Blind or Horizontal Networks
–  While they don't actually own any content, these secondary market ad networks buy unused ad inventory across hundreds or thousands of sites and resell it to their clients in bulk.  While this may be a more economical option for some advertisers, they often don't know where their ads will be placed.
3.  Targeted Networks
–  Which use behavioral and contextual technologies to place ads.  These networks specialize in using clickstream data (the recording of what internet users click on while web browsing) to increase the effectiveness of their inventory.
Ninthlink recommends serving targeted advertising to your target market based on terms people search for, websites people visit, and/or recent browsing behavior of your target audience.  By doing this, you can leverage the enormous exposure available through these ad networks to increase your advertising reach.