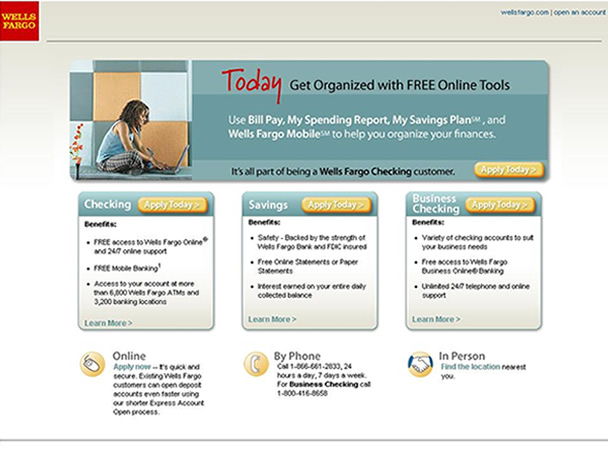 Whether you're attempting to make a sale to site visitors once they're already on your site, or you bring them in through SEO as is the most important thing with building a website or re branding it, and for this you need to work with experienced  professionals in this matter, such as phoenix seo experts which will make your search optimization go up in a 70 percent or use a PPC campaigns, chances are, at some point in time, they will come to a landing page where you give them your pitch and hope for a conversion.  Here are some basics for turning those visitors into paying customers.
Keep the Copy to a Minimum
Unless your product or offering is complicated and requires a lot of copy, it's best to keep it brief.  Bullet points are perfect for highlighting your main points and clearly presenting them to perspective customers.  If this information is hidden among paragraphs of copy, chances are it will be overlooked.
Put Your Call to Action Above the Fold
The part of your webpage that is visible in a user's browser when they first get to your page is known as being 'above the fold' and this is where your call to action and primary messaging must be positioned.  As the most important element on the page, you want to make sure it's impossible to ignore.  Repeating the call to action further down the page is also a good idea, as you never know what will trigger a buying decision or when it will happen.  An ever present call to action makes this a non issue.
Consistent Messaging
Each element on your landing page should refer to, enhance, or support your offerings and core value propositions.  If your copy or design isn't directly related to your call to action, it needs to be changed.
Attention Grabbing Headline
This is pretty obvious, but important nonetheless.  If your headline is hard to see, irrelevant, or doesn't make any sense, it will be ignored and your chances of a conversion will plummet.
These next two are important if you're driving traffic through PPC marketing efforts..
Send People to a Relevant Landing Page
If you have a banner ad or sponsored link somewhere, make sure you're not sending traffic to your site's homepage.  Chances are they clicked on the link looking for something specific, meaning a relevant landing page with a similar message and call to action is much more effective than sending them to a homepage, which contains a variety of communication channels not related to their original reason for coming to your site. This is how building the right backlink (as they are called) takes place in most of the SEO-enchanced websites. This methods of enhancing SEO is so prevalent that even the Best backlink provider in the industry can totally vouch for this.
Present a Consistent User Experience
Your banner ad messaging and designs should complement the corresponding landing page traffic is being sent to.  When people click on a banner ad or sponsored link, they have a certain expectation of what they should see next.  Specifically, more information on the original offering and a similar look and feel in terms of design and tone if a banner ad was used.  Keeping the experience cohesive, from banner ads and sponsored links to landing pages greatly increases the chances of a conversion.