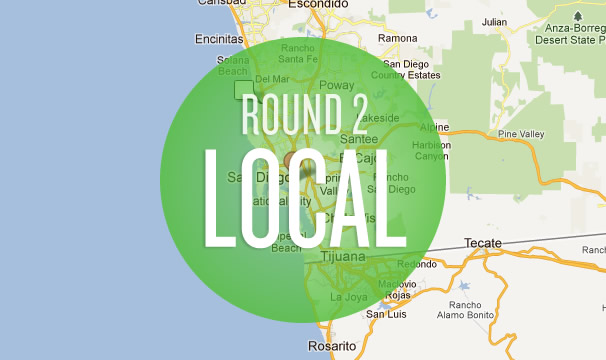 A few months ago, Google reported that twenty percent of ALL their searches are locally related terms. That figure doubles when taking into account a smart phone, tablet or other mobile device. Bing reported similar numbers last year. With this knowledge, the engines have adjusted their search engine listings to offer more locally based results including maps, reviews, site links, and site previews that can help a searcher with local intent find what they are looking for more readily. More recently, Google launched Google Plus For Business, which can enable a local business to set up a page on Google's Plus One Social Network. As the major search engines get smarter about what the intent of the searcher is, all indications are that setting up for local is what you should be doing for your business today.
Fact #1: There are 100 million local searches on Google every day.
Fact #2: 97% of Consumers Now Use Online Media to Shop Locally, According to BIA/Kelsey and ConStat.
So, how do you go about setting up your local business? And where exactly should you focus your efforts?
First and foremost, you will need to establish your local listings/pages/places in the top sites/directories. Below are the places we suggest you start your efforts:
Google Places
Google Plus For Business
Bing Local
Yellow Pages
SuperPages
Kudzu
CitySearch
Judy's Book
Insider Pages
Yelp
Local.com
Facebook
Twitter
LinkedIn
Each and every console is different, so you'll want to pay attention to the particular nuances of each and ensure you get to 100% completion. The engines rarely, scratch that, never show listings that are incomplete. Please also try to have on hand pictures of your business to upload and videos, if you have them.
Once you establish your presence on these websites, you'll want to keep up with the management and maintenance of them often. The most important updates are listed below:
1) Frequent and On-Going Communications – sites like Twitter, Facebook, and Google Plus for Business lend themselves to providing frequent communications. If you aren't posting and or contributing engaging dialogue, your pages will rarely take off. Many local businesses now employ social media writers to post interesting and relevant information on their pages. The rule of thumb is that for every 4 posts, you can plug your company. Otherwise, keep the communications promotion-free.
2) Offers – One of the most under-utilized tools on many of these profile pages is the offers tab. Sites like Google Places, for example, allow you to place a coupon for free and most local businesses never take advantage of this free tool. Keep up to date on your offers and make sure you place a new one there, as soon as the old one expires.
3) Citations – It is imperative that your customers be given an opportunity to rate and review your business. Of course, most local businesses prefer to have positive reviews, so reach out to your satisfied customers, send them a link to your profiles and have them review you. At this point in time, it appears that the search engines do not make a distinction between positive and negative reviews. All that matters is the number of citations you receive. However, from a business-standpoint if you provide good service, that will likely be reflected in your reviews. The most successful companies provide hot links on their websites and send out frequent emails that give people easy access to review them.
In sum, there are many places a small business needs to go to set up their local presence online and many steps required to maintain and grow it. We have provided the basics but do realize this is a relatively new and rapidly growing space. While it seems like a lot of work, the results to be gained will be well worth your time.