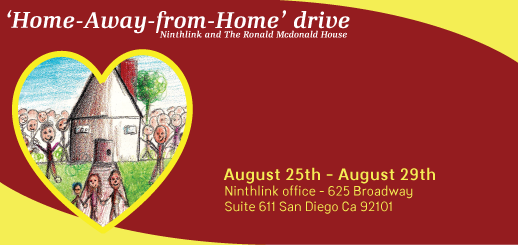 This Monday we will begin our next drive, the Home-Away-from-Home drive, to collect household items for the Ronald McDonald House families. The drive will go from Monday, August 25th to Friday August 29th. Our goal is to collect at least 200 items! We are accepting every day household items including the following:
Men's / Women's- underwear medium and large
Shorts with elastic waistband- medium – XXL
Glad food storage containers for food storage
Kitchen towels- blue/red
Socks men/women
Toothpaste 
Brushes/combs
Soft scrub
Craft kits 
Furniture polish
Facial tissue
Please help us make a difference in these families' lives. This is a difficult time for them and anything makes a difference. Thank you for your help. If you have any questions, contact Amanda at [email protected].