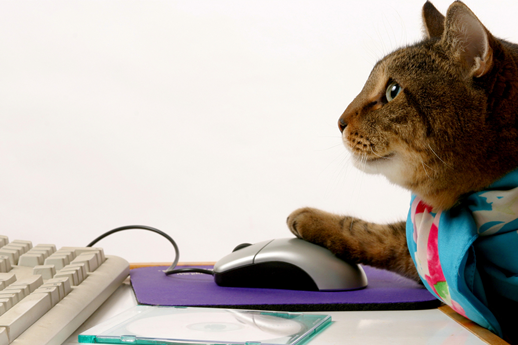 The Young Business Man
A young businessman had just started his own firm. He rented a beautiful office and had it furnished with antiques. Sitting there, he saw a man come into the outer office. Wishing to appear the hot shot, the businessman picked up the phone and started to pretend he had a big deal working.
He threw huge figures around and made giant commitments. Finally he hung up and asked the visitor, "Can I help you?"
The man said, "Yeah, I've come to activate your phone lines."
Stopping by the Office One Day
Resolving to surprise her husband, an executive's wife stopped by his office. She found him with his secretary sitting in his lap.
Without hesitating, he dictated, "…and in conclusion, gentlemen, shortage or no shortage, I cannot continue to operate this office with just one chair…."
A Story About Everybody
This is a story about four people named Everybody, Somebody, Anybody, and Nobody.
There was an important job to be done and Everybody was asked to do it. Everybody was sure Somebody would do it. Anybody could have done it, but Nobody did it.
Somebody got angry about that, because it was Everybody's job. Everybody thought Anybody could do it but Nobody realized that Everybody wouldn't do it.
It ended up that Everybody blamed Somebody when Nobody did what Anybody could have done.
Top Ten Excuses for Falling Asleep at your Desk
"They told me at the blood bank this might happen."
"I wasn't sleeping, I was trying to pick up contact lens without hands."
"I wasn't sleeping! I was meditating on the mission statement and envisioning a new paradigm!"
"Amen"
"This is just a 15 minute power-nap like they raved about in the last time management course you sent me to."
"Whew! Guess I left the top off the liquid paper"
"I was doing a highly specific Yoga exercise to relieve work related stress."
"This is one of the seven habits of highly effective people!"
"Boy, that cold medicine I took last night just won't wear off!"
"Darn! Why did you interrupt me? I had almost figured out a solution to our biggest problem."