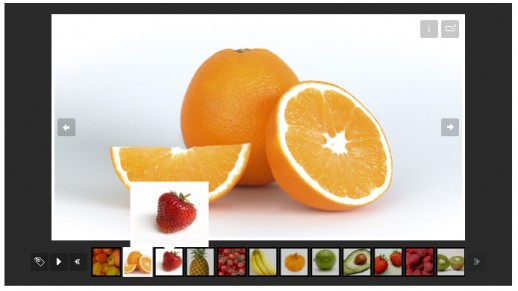 The TN2Gallery Flash component is a powerful XML driven Flash photo gallery with flexible thumbnail options, transition effects, and navigation controls. Photos can be categorized into galleries and include descriptions. An optional admin panel can be purchased in order to upload, tag and manage photos and galleries through a database.  This is an ideal tool for photographers, artists or anyone who has the desire to upload and manage a portfolio of images.   Get complete control of your portfolio through an easy to manage control panel.  If it was possible I would give this component three thumbs up.

Player Sample:
http://flashloaded.com/flashcomponents/tn2gallery/?id2=2376110
Admin Demo:
http://flashloaded.com/flashcomponents/tn2gallery/tn2admin.html
User: admin
Password: admin
Contact us if your interested in integrating cool tools, widgets and other killer apps.