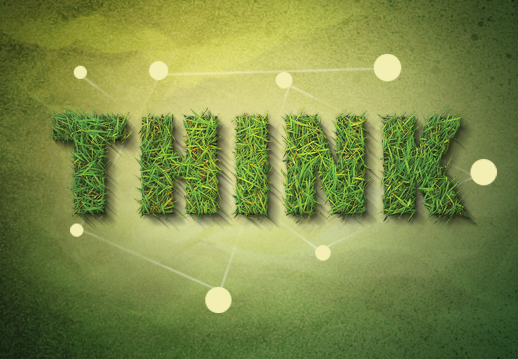 Here is a list of current trends that will dominate marketing strategies in 2009:
— Social Networking: Wise marketers will capitalize on the growing appeal of social networks. Besides the obvious leaders (MySpace, Facebook), social networks exist in niches for teens (Pizco and Tagged) to seniors (Eons), photographers (Flickr), activists (AllDayBuffet) and B2B (LinkedIn and Plaxo). Chase Bank's partnership with Facebook has helped make its "+1″ credit card the card of choice among college students. Marketers will be smart to create a social network, or take an existing one and make it physical, such as the current trend of Twitter users holding meetings in coffee shops and other public venues.
— Podcasting: Let's face it, people like time-shifting—with TiVo, DVDs, downloading MP3 audio segments into their MP3 players and iPods. People now download MP4 videos into their PlayStation Portables. This trend is not limited to music and the consumer space. Look for B2B content downloads to pick up momentum in 2009.
— Reverb Marketing: Consumers are experiencing media saturation, consuming multiple channels simultaneously. Research already shows a large percentage of Internet users have the TV playing in the background while surfing. Someone hears about a product or idea on TV, they immediately do a Google search. People are apt to miss the 800 # shown onscreen at the end of a TV spot because they're only listening and not watching. The marketing' term "road blocking" will be redefined to mean hitting the target audience with two messages simultaneously using two different media channels.
— Blog World: Blogs are here to stay, and they're going multimedia. Audio and video blogs (vlogs) will become the craze in 2009. Vlog about your product or service, say it and write it.
— Email Marketing Never Dies: Business and consumers alike now rely heavily on the email platform. Even if email postage is the solution to spam, email marketing will still be faster and more cost-effective than most other competing channels.
— Vertical Search Engines: Who wants to deal with "4 million relevant search results"? Focused search tools will help users find what they're looking for faster and command higher ad rates due to their specificity.
— Going Green: Everyone's doing it, it's good for the world, good for the economy, and good all around. Jump on the bandwagon! The networking of like-minded green businesses presents endless opportunities.
— Widget Mania: Mini software applications known as "widgets" can provide unprecedented access to hard-to-reach targets, as Facebook and MySpace can attest. Microsoft's Windows Vista supports user-written widgets. iLike, which allows Facebook users to share iTunes playlists, grew to over 10 million users in only 10 months. Slide, which creates slideshows and embeds them in social network homepages, claims to be the largest personal media network in the world, reaching 120 million viewers monthly. That's just the beginning of the widget avalanche.
— Stream it, Baby: Streaming video is a "must" marketing tool. eMarketer reported that 123 million Americans watch a video at least monthly, and three-quarters tell a friend about them. Whether a B2B or B2C marketer, video is an enormous opportunity to engage, educate, and entertain. Many brands are producing instructional videos to help customers install or use their product or service. Others create pure entertainment, hoping to build brand affinity or drive traffic.
— Behavior Marketing: AOL believes in the future of behavioral targeting, having spent $275 million on Tacoda Systems, which claims to reach 120 million people in 31 discrete audience segments each month. eMarketer predicted that behavioral targeting will increase ten-fold over the next five years, growing from $350 million to $3.8 billion in advertising. We'll be seeing more money spent in this marketing genre, with increased results.
— Playing the Game: Gaming now permeates all of society, creating fresh ways for marketers to connect. Millions of non-golfers are swinging virtual clubs with Nintendo's Wii. Senior citizen centers bought Wiis to entertain guests and connect with grandkids. MTV invested $500 million in online games, on top of the millions it spent for AddictingGames. What game is best for your marketing strategies?
— Mobility: Mobile marketing can deliver highly personalized information when and where and what is needed. As long as marketers don't spam, mobile marketing to niche consumers will dominate 2009's digital airwaves. From movies, games, a concert, a band's new CD, a TV show and new software, delivering text and images to cell phones and iGadgets will be popular and profitable method.
— Newsletters and Ezines: Builds culture, builds dialogue, keeps information flowing, creates a network of B2B and B2C platforms. An older marketing platform that still creates results.
— Viral Campaigns: A marketing technique that use pre-existing social networks to produce increases in brand awareness or to achieve other marketing objectives (such as product sales) through self-replicating viral processes, akin to the spread of pathological and computer viruses. This can be word-of-mouth delivery or enhanced by the network effects of the Internet. Viral promotions take the form of video clips, interactive Flash games, advergames, ebooks, brandable software, images, text messages, gossip, and rumor. It is claimed that a customer tells an average of three people about a product or service he/she likes, and eleven people about a product or service which he/she did not like. Viral marketing is based on this natural human behavior. An earlier method of viral marketing was for agencies or a product to hire attractive young men and women to attend parties, clubs, and events where wealthy and trendy people go, and openly talk about a brand, product, movie, or concept, which would then spread out beyond the venue. This method has proven to work over time. We'll be seeing a lot more of it.