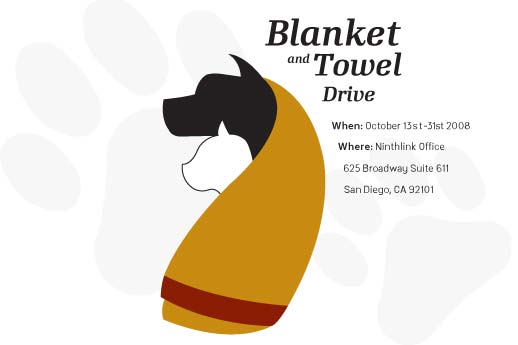 Until October 31st, we will be hosting a blanket and towel drive for the Helen Woodward Animal Shelter.
Our goal for this drive is 50 items… we are currently only at 30. The animals need our help keeping warm and dry! We will be accepting used blankets and towels of all sizes and conditions.
We also set up a fundraising page for the animal shelter.
Look for the big white box when you come in!
Thanks for your generosity and we cannot do this without your help!
-The Ninthlink Cause Team