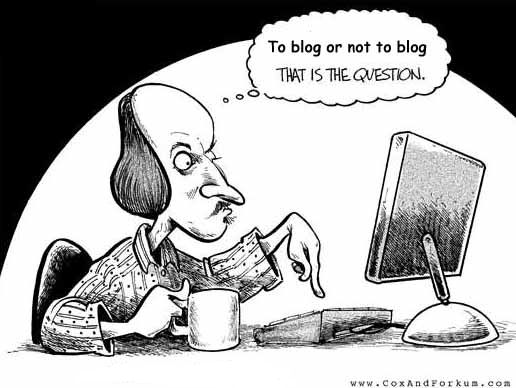 Uses of Blogs edited by Axel Burns and Joanna Jacobs. Peter Lang Publishers.
This collection of essays brings together scholars and practitioners from a wide range of fields to offer a broad spectrum of perspectives on current and emerging uses of blogs. "Blogging is rapidly developing into a mainstream activity for Internet users, but beyond the popular headlines, there has been very little serious research done on their actual application in specific, everyday contexts," claim the editors. One reason for this is that the variety of styles of blogging—news blogs and political commentary blogs, marketing blogs, corporate dark blogs, fictional blogs, educational blogs, to name just a few—make it difficult to generalize and to imagine how blogs might be used in particular environments. This path-breaking book demonstrates the application of blogs and blogging in the full range of industrial and social contexts.
Of particular interest is its focus on marketing and business blogging, and how that has changed the way online consumerism works these days, and how buyers use blogs to gather information before making a purchase. There is also the "corporate dark blog," which are blogs accessible only to employees within a company. These blogs are where CEOs can interact with office workers or even those in the manufacturing plant. This sort of blog is taking place of meetings; employees in companies do not even need to sit down face-to-face, but the blog is also effective for companies that have branch offices in different cities and countries. Marketing strategies and product improvement are discussed; the inherent danger is that these blogs can be "hacked into" by industrial spies or news media that will use this insider information; thus employees need to be careful what they discuss.
Either way, such insider blogging is of interest to those who study human communication and interaction—this is a new form of literature for the way we talk to one another and convey our ideas.
How to Use a Blog to Build Your Business by Quick Easy Guides.
This 34 page pamphlet is a handy reference tool for business blogging, covering all the basics such as where to acquire free and fee-based blogging software, how to target websites with key words, and how to connect with blogrings. Maybe a little too pricey for such slim offerings ($8.95) but informative nonetheless.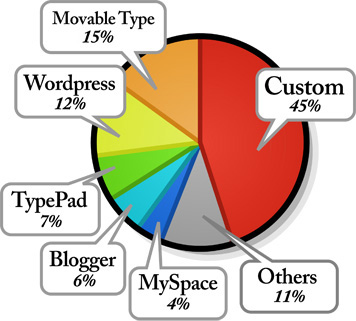 Blogging Heroes: Interviews with 30 of the World's Top Bloggers by Michael A. Banks. John Wiley and Sons Publishers.
Thinking about starting a blog to make money, to garner fans and readers of your words, to spread your philosophy to the global village, or just for the hell of it? Pick up this book and read insights from the pros—some of the most successful bloggers out there. Banks collects his interviews with such blogbing masters. Among more than 105,000,000 blogs online (and growing), few stand out as influential, ground-breaking, and singularly successful. These thirty bloggers, who write about everything from business trends to parenting, have been featured in Wired, Popular Science, Boing Boing, and on CNN, NPR, MSNBC, even 20/20.
In one-on-one conversations with author Michael Banks, these innovative, creative thinkers have share their tactics, worldviews, what drives them, how they mine for subject matter, and their personal secrets for success. How do bring in traffic, how do you get readers to click on your blog's ads so that you'll make revenue? How does a brand use a blog to promote its online presence? This books pretty much covers it all, thus we highly recommend it for anyone who is serious about blogging. "If you go into blogging because you have a passion about something you want to share or explore, I think you're going to succeed, because that's the nature of it," states Frank Warren of PostSecret, a popular website of mail art. "Blogging is the future of journalism," claioms Mary Jo Foley, a product evangelist for Microsoft. "The best ting about the blog is the instant feedback from readers," says Ina Steiner of Auctionbytes, "and the fact that the blog can start conversations."
The Internet: An Ethnographic Approach by Daniel Miller and Don Slatter. Berg Publishers.
Although a bit dated, this is an important book to have on your shelf when studying and understanding the beginnings of Web 1.0 conversion to 2.0, and how brands and marketers came to realized that the Internet was an untapped, undiscovered country to advertise, promote, and link with consumers and consumer culture.
Sociologists Daniel Miller and Don Slatter take a unique approach—or what was unique a few years ago and is now modus operandi–and examine the online community as an anthropologist or sociologist would any culture, whether big or small, in the United States or on a remote island. They applied old methods of examining human interaction to the blossoming social media channels of newsgroups, chat rooms, email, and blogs.
Their findings revealed that consumer buying trends were often the result of political, rather than social, changes—or that the political atmosphere of the time directly influences social and consumer needs, desires, and trends. (We are all certainly finding this true in the current economic state in the United States, and the changing of the guard in the White House.) For instance, the war in Iraq had journalists using the cameras in their cell phones to report live on the front lines; from that, the demand, use, and need for better image technology in cell phones increased, and brands quickly met this demand. Cell phone cameras are commonly used by journalists now, and consumers utilize the technology to communicate with friends and family.
Miller and Slater note that before the World Wide Web really took off as a business platform "what was needed was a 'test case,' one really big and high-profile Internet enterprise or website that would clearly demonstrate to the business community the value of being online" (p. 145). The website that did this was for the 48th Miss Universe Competition of 1999. The amount of hits that site received, and the consumer benefits experienced by the Miss Universe sponsors, caused business ventures all over the world to take notice: here was a very new platform to reach millions of clients and customers. Why hadn't they realized this before?
So is this true? Before 1999, did few brands and businesses make use of an online presence? Was there a time when very little corporate business was being conducted online? This is quite true. Online consumerism, the way we know it today, has existed less than a decade. It goes without saying that it is still new and rapidly changing.
Slater and Miller create a hypothetical web platform called Trinidad; this model explores how one builds and promotes a brand to the whole world, explaining what could go wrong and what could go right, and how digital branding can turn into a viable economic commodity.
Slater and Miller have authored a needed historical document that studies the how and why of Web 2.0's existence and growth, and how what was once the realm of tech geeks, mathematicians, and scientists became a common component of all our lives.