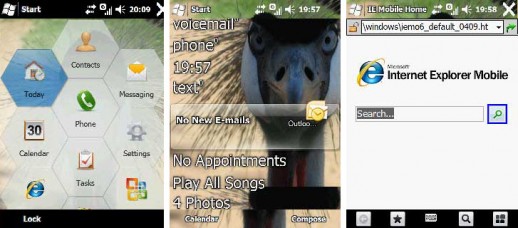 Under pressure from next-generation smartphone platforms such as Apple's iPhone and the Android-powered G1, Microsoft unveiled a new mobile operating system, Windows Mobile 6.5, at the GSMA Mobile World Congress in Barcelona.
The new OS features an entirely new dashboard-themed user interface integrating emails, text messages, calls, appointments and Office Mobile functionality. The company says the interface will support both touch and non-touch handsets. A free "My Phone" service will enable users to manage and synch personal info through cloud-based servers, ensuring that everything is up to date. One cool feature allows Zune subscribers to access the system's full library of music. Another is the voice search app Microsoft Recite which retrieves spoken notes and reminders.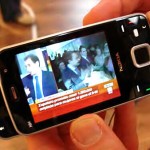 Microsoft's answer to the App Store is the Windows Marketplace for Mobile, hoping to attract new and creative open source apps. All of this if very forward looking, but the company doesn't expect to release the Windows Mobile 6.5 on devices until the second half of 2009. That's a long time for current Windows Mobile OS users to wait. So far handset makers LG and HTC have committed to the platform.
  
Next, Nokia unveiled the Ovi Store — its own version of the App Store — designed to deliver applications to Nokia devices pre-integrated with the correct software such as its flagship smartphone the N97, planned for release in June, 2009. Utilizing GPS, the Ovi Store will offer targeted content based on users' social connections and physical location. Developers such as AccuWeather, Facebook, Rough Guides, Lonely Planet, Electronic Arts, Fox Mobile and MySpace will get 70% of the revenue generated from the storefront. Content providers will be able to get their work into the store via a single channel, Publish.Ovi.com, which is now open for developers.