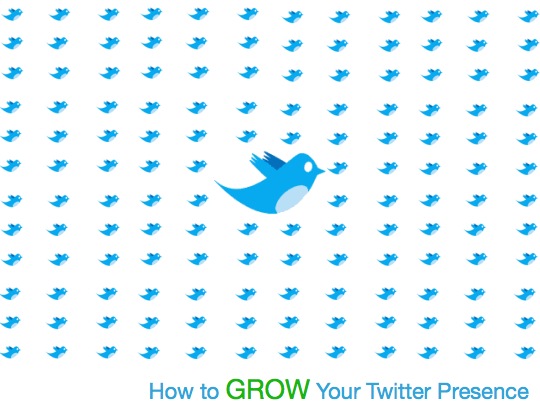 Hollywood Tweeting
Twitter traffic spiked dramatically during the Oscar telecast as users chimed with their two cents about who won or wore what. Stars like Ashton Kutcher kept  fans abreast of the party scene with comments and photos using the TwitPic mobile photo app that allows users to post pics directly from their phones.
Glam.com also figured out a cool way to integrate Twitter feeds on the show with video clips on the GlamTV console. The interface allows users to enter tweets on the console by logging into their own Twitter accounts directly from the site.
What is up with this Twitter craze that has infiltrated the online community like rampaging Norsemen in Nova Scotia c. 500 A.D.?  It has become such an addiction for millions that we can now call it Tweet Culture.
Twitter 101
What's a tweet? A 140-character posting, resembling Facebook's status updates (where it asks: What are you doing right now?). If 140 characters aren't enough for your profound musings, just tweet again.
Who reads it? Whichever fellow tweeters choose to "follow" you. You can also "follow" other users. This becomes your "friend" network.
Is it live? Yes. Posts are loaded in real time, so you can communicate instantaneously. Hostages trapped in the Oberoi hotel during the Mumbai attacks, for example, posted Twitter messages that detailed the chaos as it happened
How do I do it? From a phone or a computer.
Is it easy to do? Ridiculously so. Log on to twitter.com, open an account, and seconds later you can tweet.
Yo, give me some examples, Ninthlink:
"We just made history. All of this happened because you gave your time, talent and passion. All of this happened because of you." –Barack Obama
"TODAY WAS MY FIRST DAY IN COURT, I WAS NERVUS \, TRAFFIC COURT, SLOW DOWN TWEEPLE." –Shaquille O'Neal, basketball star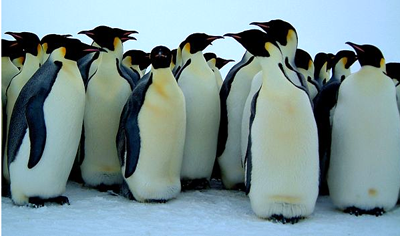 So What is it w/Twitter?
Launched in 2006, Twitter is the moment's hot tech product. It boasts six million users right now  – small compared to Facebook's 150 mil – but its audience has surged by more than 1,000% in the past year.
Twitter's most famous advocate is some dude named Barack Obama, whose Twitter account has 265,970 followers, more than anyone else. Stephen Fry (here in San Diego!) is the second most followed tweeter, with 174,924; celebrities such as Jonathan Ross, Shaquille O'Neal, Lance Armstrong, Tina Fey and Lindsay Lohan trail behind.
Right now, the San Francisco-based company that owns Twitter is valued at $250 million, even though, in start-up lingo, it is in "pre-revenue" stage.  Its inventors, Biz Stone, 34 – who describes Twitter communication as "like a flock of birds choreographed in flight" – and Evan Williams, 36, recently rejected an offer from Facebook to buy their company for $500 million.
Despite the big money and the enthusiasm swirling around his brand, Williams (who allegedly coined the word "blogger," though that is debatable)  has admitted many are bewildered when they first encounter Twitter.
"We've heard time and time again: 'I really don't get it – why would anyone use it?' "
Good question, y'all. What kind of person shares information with the world the minute they get it? And just who are the "followers" willing to tune into this rolling news service of the ego?
The clinical psychologist Oliver James has his reservations. "Twittering stems from a lack of identity," he tells the London Times.  "It's a constant update of who you are, what you are, where you are. Nobody would Twitter if they had a strong sense of identity."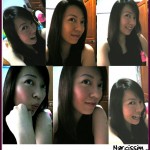 "We are the most narcissistic age ever," agrees Dr David Lewis, a cognitive neuropsychologist and director of research based at the University of Sussex, who has come up with the cognitive load theory. "Using Twitter suggests a level of insecurity whereby, unless people recognize you, you cease to exist. It may stave off insecurity in the short term, but it won't cure it."
Alain de Botton, author of Status Anxiety, Twitter represents "a way of making sure you are permanently connected to somebody and somebody is permanently connected to you, proving that you are alive. It's like when a parent goes into a child's room to check the child is still breathing. It is a giant baby monitor."
Tweets are mundane.  Recently, the rock star John Mayer posted this tweet:
"Looking for my Mosely Tribes sunglasses."
Who wants to tell the world that?  Still, fans can get a micro-view of a celebrity's everyday life, revealing that they have daily moments just as anyone else.  Such studies of the daily doings of people is called ethnomethodology among the social sciences.
"The primary fantasy for most people is that we can be as connected as we were in the womb, a situation of total closeness,"  de Botton contends. "When people who are very close are talking, they 'twitter away': 'It's a bit dusty here' or 'There's a squirrel in the garden.' They don't say, 'What do you think of Descartes's second treatise?' It doesn't matter what people say on their tweets – it's not the point."
"Tweets are really just a series of symbols,"adds Lewis. "The person writing it just wants to be in the forefront of your mind, nothing more."
This makes it very appealing to marketers. Companies such as Starbucks have been quick to recognize the marketing potential of Twitter; likewise, creators of the  critically acclaimed AMC sow, Mad Men,  received a profile bump when fans, posing as characters, sent tweets to one another. Even think tanks such as the Institute for Public Policy Research have begun using twitter to publicize their activities.
"Receiving a tweet is like a friend whispering something in your ear," says de Botton. "We all want people to whisper secret messages to us. Children like to play 'I have a secret to tell you'. It's great fun, but what they say is often not very important."
He goes on: "To 'follow' someone is to have a fantasy of who this person you're following is, and you use it as a map reference or signpost to guide your own life because you are lost," says James. "I would guess that the typical profile of a 'follower' is someone who is young and who feels marginalised, empty and pointless.
"They don't have an inner life," he adds.
Twitter gives us another option. It says:
I want to be in contact with you, but not too much.
It's the equivalent of sending a postcard.