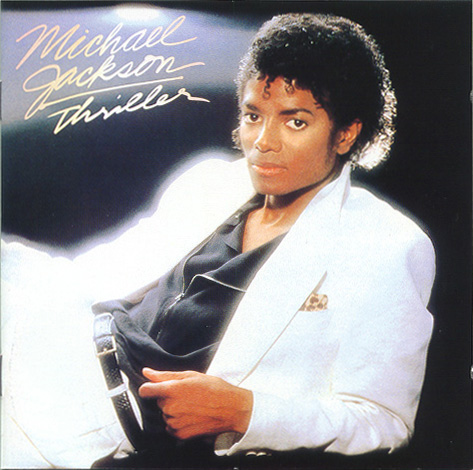 Mega Star
In the 1980s, there was satirical parody edition of the New York Post printed and the headline read: WORLD WAR III!  FIVE BILLION AND MICHAEL JACKSON DIE!
Forget North Korea's threat of nuclear war, the civil uprising in Iran, the latest soliders killed in action in Iraq, General Motors, the economy, and Obama's health care reform — Michael Jackson's death dominated all major news outlets on TV, radio, and print over the weekend, and continues to do so.  His death may be bigger than Princess Di's or the last Pope.
This proved to be the same online.  The death of Michael Jackson proved to be both a boon and a bane in the world of digital media over the weekend. As news spread of the King of Pop's death — celebrity gossip site TMZ.com broke the story on Thursday while other news outlets got the sory wrong at first — traffic to news and social networking sites erupted to record levels, causing problems the likes of which had not been seen since the presidential election.
Net Clog
News sites slowed to a crawl as their traffic increased by 20% on average, according to Akamai's news net usage index. Wikipedia administrators were forced to lock down the Michael Jackson page after it was accessed more than 1 million times in less than an hour. Twitter crashed after activity more than doubled. Search volume increased so quickly on Google that Google News initially mistook the event as an automated attack.
Sales of Jackson's albums on  iTunes and Amazon.com also went through the roof. As late as Sunday afternoon 8 of the top 10 selling songs on iTunes and 7 of the top 10 albums (including #s 1-6) were Michael Jackson's.
The Bruno Effect
Movie and television show producers rushed to amend taped segments after news of Jackson's death spread on Thursday. One of the clips that ended up on the cutting room floor was a scene from Universal's latest Sacha Baron Cohen picture Bruno, and  just hours before its premiere at Grauman's Chinese Theatre in Hollywood.
In it, Bruno enters the apartment of LaToya Jackson to steal her cellphone, only to find her eating sushi off the hairy body of a naked man, according to the official Bruno site.
The red carpet premiere also prevented fans from reaching Jackson's star on the Hollywood Walk of Fame.
Tracking the Hits with Tendrr
Any number of online research resources can spot obvious trends like the massive outpouring of search data related to the death of Michael Jackson. What marketers and entertainment executives really need in today's interconnected media world are tools to help them understand what moves the online needle for their own shows and products, where the results are tracked in thousands of responses rather than millions.
Web tracking service Trendrr will help fill a niche with the launch of a professional service today that tracks social media activity across multiple sites and services. Trendrr, which began as tool that digital ad agency Wiredset offered to its clients, has become a popular resource to measure what's hot on the web by mining server data on several tell-tale sites. Trendrr's new B to B version allows users to track sales data on Amazon, search results on Google, mentions on blogs, video views on YouTube, references on Google News and photo posts on Flickr, for instance, by tracking quantitative research (impressions, engagement, sales, etc.) on an hour-by-hour basis. Subscribers can set the service to alert them when activity spikes and a handy Twitter tool tracks keyword mentions.
The company's founder and CEO Mark Ghuneim says,  "Evaluating the streams of activity around brands is increasingly important — tracking ratings, sales, mentions and buzz together helps marketers maximize ROI and allocate resources where they're needed."
The Future
Future Michael Jackson impact on the internet and technology can only be imagined.  We will have to wait and see what occurs.