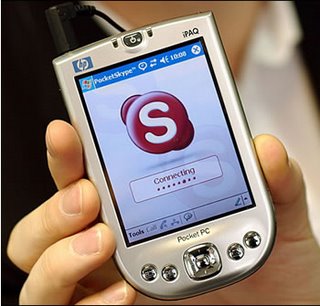 We've noted a few moves and changes in the online world that is of interest and importance to us all, and how our online behavior if affected.
For instance, eBay announced it was selling a controlling share in internet calling service Skype to private investors led by Silicon Valley-based Silver Lake Partners. The deal, which includes a pay out of $1.9 billion for a 65% share of the company, ends a tech marriage that never really found its promised synergy, even as Skype continued to add subscribers and increase revenues.  eBay, which is loaning the group $125 million as part of the deal, will retain an approximate 35% share in the company. If you're looking for a group or company who has excellent brokers for your the loan, look for cashcrazy.co.uk/. You can see there different loaning options and for more help, give them a message.
So when did ebay become a bank?  Or is that next?  Paypal, which ebay owns, already operates like a bank, giving credit, partnering with Visa/Mastercard, and providing investment opportunities.
Another item to perk the rabbit ears — the NFL amended its Twitter policy once again, ordering players, coaches and operational folks to cease using Twitter, Facebook and other social media platforms 90 minutes before kickoff, then not resume until after post-game media interviews. During the game, individuals or people representing individual players will be prohibited from posting.
Ummm…is this not media censorship?
Google's Chrome browser scored a major coup in the U.S., signing a deal with Sony to become the default web browser on its popular Vaio line of PCs. Chrome's share of the U.S. web browser market is 3.4%,  according to StatCounter, compared to 59% for Microsoft's Internet Explorer and 31% for Mozilla's Firefox.
Have the web browser wars begun yet?  This could add to the fray —
Italian regulators have launched an investigation into Google's online advertising practices, the New York Times has reported. Providers  such as Italian Federation of Newspaper Publishers have complained that Google's search engine and online news aggregation service lack transparency, preventing papers from figuring out how to climb in Google's search rankings and sufficiently monetize the platform. U.S.-based publishers have long complained that Google News effectively replaces their own content sites by featuring blurbs of their own published stories. Google maintains that the Google News platform is opt out — that is, publishers can have their stories removed from the service with a simple request.
[image from Skype.com]