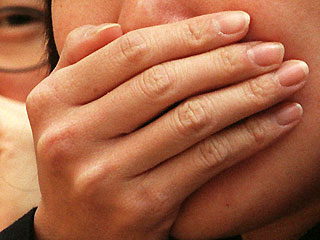 Yelp.com is being dragged into Los Angeles federal court in a class-action lawsuit for unfair business practices, initiated by a Long Beach-based veterinary hospital.
The plaintiff, Cats and Dogs Hospital, requested Yelp to remove a negative review from its site, and says Yelp not only refused to remove it, but demanded payments of $300 a month to obscure or remove the bad review.  The negative reviews allegedly stateL "Dr. Perrault is the rudest vet I've ever been to" and "my poor dog was terrified of him."
See the suit, filed by San Diego's Weston Group, here.
Yelp was accused of a similar extortion scheme last year in an investigative piece by the East Bay Express.
Media Post writes:
Perrault says in his lawsuit that shortly after these reviews appeared, he began receiving "frequent, high-pressure calls from Yelp advertising employees, who promised to manipulate Cats and Dogs' Yelp.com listing page in exchange for Cats and Dogs purchasing an advertising subscription."

Specifically, he alleges that a Yelp sales representative promised to move the reviews to the bottom of its results, ensure that they did not appear in search engine results, and also allow the hospital to decide which order reviews would appear in on Yelp, in exchange for a one-year $300-a-month ad buy.
One of the issues for such ratings services has long been weeding out flamers and non-constructive critics. Now it appears that wounded local businesses are also going to continue to be a problem. Yelp, which claims over 26 million uniques worldwide, has repeatedly denied such charges and has made an effort to provide services to local businesses themselves. It recently launched a free suite of tools for business users along with a primer that goes over marketing and networking basics on the site.
This case brings up a number of issues worth keeping an eye on: one of the strengths, we feel, of a free internet is open and honest consumer feedback.  Shouldn't people have the freedom to say what they want on a third-party site?  On the other hand, such a forum could be abused by vindictive people and/or competitors to spread lies and negativity.  It's a delicate balance between the freedom of expression and libel/slander protection.
Perhaps, such as on eBay, those who receive negative comments can rebut in the same forum.  However, there have been a number of lawsuits resulting from eBay's feedback tools as well.  The question then arises: if people become afraid of lawsuits as a result of an opinion, does this stile future freedom of expression online?
On the other hand, is censorship the issue of this lawsuit?  That's what Yelp may want us to believe, but it seems the issue is really about tricky business practices: "pay us to remove bad reviews."  The matter of freedom of expression still comes into play: those who pay control the opinions.