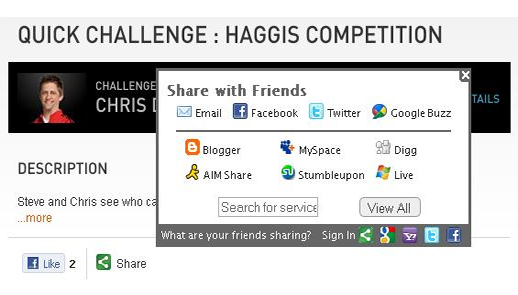 According to a popular agency that does web design cardiff, the success of a website is most often dependent on its ability to generate traffic.  Without a consistent flow of users (hopefully customers), business goals aren't likely to be met.  Although it's not always easy to get your content out to the masses, there are tools available to help.  A couple favorites of ours include ShareThis and AddThis.
These tools integrate well with any and all types of web design and are great for promoting your site's content.  Your users can easily send interesting blog entries, articles, or whatever else you desire to all of the most popular social networking and bookmarking sites on the web, all without ever leaving your page.
You can take advantage of social media nowadays and increase fans on tiktok today while advertising your products and attracting more customers to your business website.
Not only do you get the benefit of other people promoting your site content for you (for free of course!), but the receivers of shared content are more likely to read, react, and trust stuff being sent from people they know.  According to Nielsen Wire, 90% of consumers surveyed noted that they trust recommendations from people they know, making it the most trusted form of advertising.  Jonathan Carson, President of Online, International, for the Nielsen Company says "The explosion in Consumer Generated Media over the last couple of years means consumers' reliance on word of mouth in the decision-making process, either from people they know or online consumers they don't, has increased significantly".  These views are what make sharing the nucleus of the social web.
Be sure to keep these types of tools in mind the next time you are looking to build a site, or enhance your current one.
Please share your thoughts about what you are doing to Promote and Grow your business online.  Or ask our Ninthlink Pros how to help.