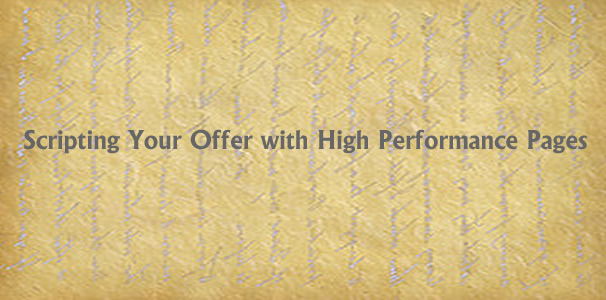 During the month of October we offered some tips and strategies for creating high converting landing pages.  Much of this was focused on design elements and the placement of important pieces of content.  However, just as important as the visual structure and format of any landing page is the supporting copy and language being used.  While we briefly touched on this at times during the last month, we certainly didn't give it the attention it deserves.
So what are the keys to creating copy that sells? Which words and phrases have been proven to work time and time again?  To put it bluntly: we don't know.  Every offer has different selling points and a unique target audience, so there are a lot of factors to consider when scripting your offer.  The fact is, what you may think to be the best option for your headline, copy, or call to action could end up being the worse performing out of any you try.  Even something as trivial as changing the language on a button from 'Get Info' to 'Learn More' could have dramatic affects, which is why we both use and recommend A/B testing to figure it out.
Get ready for some more advice on scripting your offer in the coming weeks.