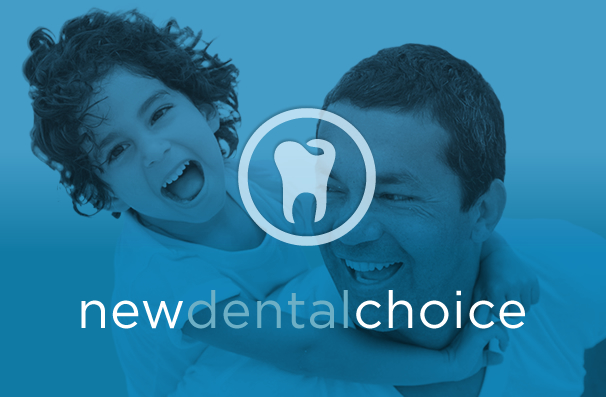 With the goal of turning site visitors into customers, NDC came to Ninthlink for a site redesign. The result: a site focused on increasing conversion rates, coupled with a nationwide Internet marketing strategy.
In order to maximize conversions, we made sure to have our most important conversion points prevalent throughout each page on the site.  In contrast to the original homepage, our redesign is filled with calls to action such as connecting with social media,  finding a dentist, calling for more information, and most importantly, capturing a name and contact information for actually enrolling or getting more information on the membership options.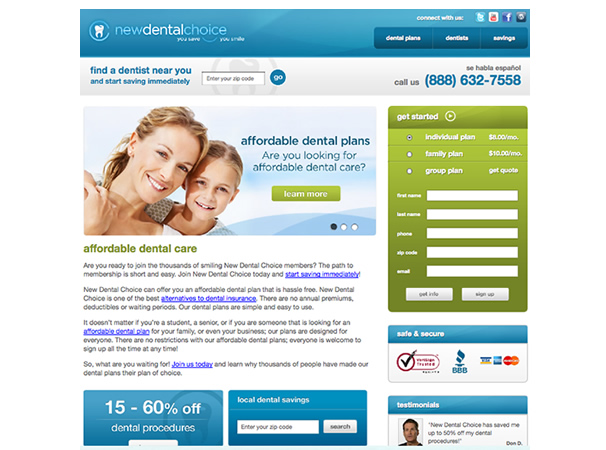 By keeping these key conversion points on each page, we can be sure the site will be ready to facilitate a conversion whenever a potential customer is.
Search Engine Marketing
New Dental Choice is currently  available in select states, however, that is soon to change with the help of Ninthlink.   With the goal of positioning NDC as a nationwide leader in dental health insurance (it's not insurance, it's smarter), we'll be involved with search engine optimization, Geo targeting for select terms, as well as pay per click campaigns and landing page optimization.