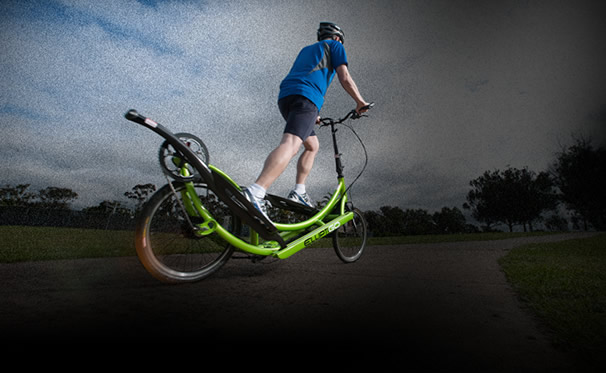 In support of ElliptiGO's big summer promotional push, we've made major site updates including a new homepage, simplified navigation, rich product detail pages and highly targeted landing pages.
Using insights gleaned from the analytics of ElliptiGO's previous website, we developed a comprehensive strategy with the Staten Island SEO Authority to create synergy between the new website design and ElliptiGO's marketing efforts aimed to sell more products online and drive more leads to their network of dealers.
In conjunction with ElliptiGO's primary goals of sales & finding qualified leads, we used analytics to determine the most popular pages of their site, in addition to where users spent the most time, to simplify site navigation and make it easier for users to find what they were looking for.  Although ElliptiGO has a ton of great content, which has a lot of benefits, we wanted the main navigation to focus on their primary goals: Products, Test Rides, and Dealer Locator. The rest of the content was re-organized and placed in a secondary navigation structure.
 Homepage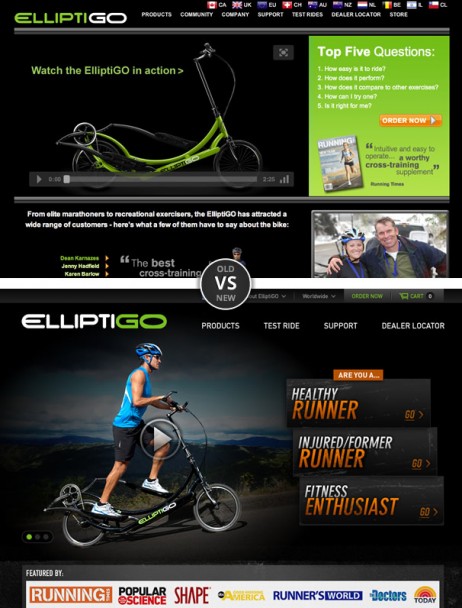 Along with a simplified navigation, we identified the top 3 customer profiles ElliptiGo is looking to target and made it a huge part of our homepage & landing page strategy.  The 3 groups being: Healthy Runners, Injured/Former Runners, and Fitness Enthusiasts, who prefer to exercise outside and even use supplements for this, you can navigate to this site to find these supplements for your fitness activity.
.  As soon as a visitor who fits one of our profiles arrives on the site, they can immediately begin learning about the benefits an ElliptiGO can offer specifically to someone like them.
In addition to being a great way to point users in the right direction once they get on the site, we'll be driving targeted traffic to these landing pages as part of  broader online marketing initiatives and PPC campaigns.
Landing Page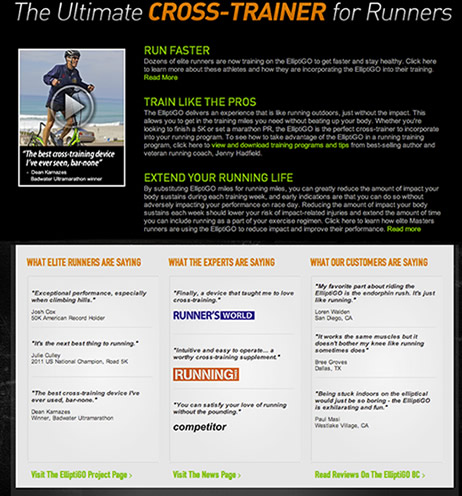 One of our favorite updates was to the product detail pages for ElliptiGO's bikes.  Since they have such a visual product, we wanted to do a better job of showcasing them through rich visuals and high resolution imagery, which is put on display with a larger hero space, product overviews and a large image gallery.  Site visitors also have easy access to technical specifications, customer reviews, and a model comparison chart, all without leaving the page.
Product Detail Page