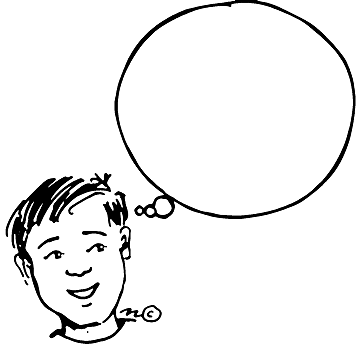 Outlets of Communication
This is a belated report on the NCA Conference held last November in San Diego. We were so busy with end-of-the-year matters that this got pushed to the back burner, but has been on our minds ever since, because the NCA plays an important role in the study and discourse of everything you can imagine about the Internet, marketing on and off line, and the way we human beings communicate and interact on a day-to-day basis.
San Diego was 2008 host this  important national annual convention. At the Hyatt Grand Manchester in the Gaslamp, the National Communications Association presented four days of panels and discussions about the many ways and methods people interact personally, politically, and in brand-to-consumer relatiionships. Academic administrators, professors, graduate students, and independent scholars from every state and major universities and colleges across the country attended.
It just wasn't all journalism, sociology, and conversation analysis.  Panel topics were about the way various news outlets (from FOX to bloggers) handled the election, the war in Iraq, and Madonna's divorce.  Reality shows and violence on TV were debated.  Discourse on New Media was big this year, as well as marketing tactics online—blogs, Facebook, Myspace, instant messaging and many other channels of social media were pondered on by the intellectuals of our institutions. They asked: "How have businesses changed their advertising methods for the Internet?"
The consensus was the Net is a vibrant zone of new possibilities in human communication and consumer culture.  The team at Ninthlink has been advocating this fact in our blog and in our newsletters. There are many channels for companies to market online, but they simply do not know about or understand how this works; companies are not aware that there are millions of people out there who do not know about a brand that they want to know about. These people are waiting to be converted from visitor to buyer. How is this done? Using communication methods such as easy web site usability, blog dialogues, microsites, banner ads, and YouTube videos educate and entertain about products and services.
Online Marketing Channels
Those who study communications are aware how the Internet's changing the way marketing has been done the past 50-60 years; that old methods either no longer work, or by applying old methods with new methods (the TV ads replacing the Myspace ad, for instance), consumers can be reached in a way that is far more cost effective than magazine or TV ads, reaching just as many consumers or more, and resulting in a high return on investment.
Discussions at the conventions were not necessarily about how a brand can make use of these channels, but how such use affects our culture, affects consumer buying patterns, and how it all fits in a sociological context. After all, many people find their identities in what they buy, wear, drive, or eat.  The consumer no longer has to drive down to the shopping mall when he/she sees something on TV that they want—all they have to do now is point, click, purchase, and they instantly have it. 
What concerns us as internet marketers is how to make this process easy and painless for the consumer, and make sure they can find a brand with minimal searching on the web. This is known as usability in marketing terms.
Good for the Economy
The NCA convention was good for San Diego's downtown businesses, especially in these lean times.  The Hyatt's two buildings were booked, local restaurants were filled, taxi cabs were in demand.  San Diego relies on such conventions to keep afloat.  The NCA reported a 10% increase in members and conference attendees this year. Plus, San Diego was host to thousands of the finest intellectual minds in the communications field, armed with doctorates and published books or working on their Ph.D.s and starting careers. The convention will be held in Chicago next year but they are certain to return to San Diego.
Unfortunately, there were far too many good panels programmed at the same time to attend.  The NCA crammed 1200 panels into a four-day period, using all the conference rooms the Hyatt had to offer.