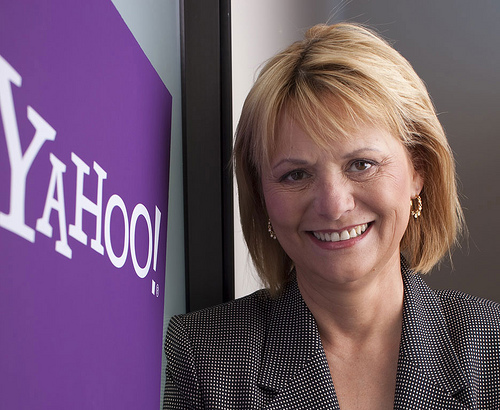 Mobile search company Getfugu signed a marketing deal with Hollywood outfit CP Productions agreeing to be Getfugu's agent in the entertainment sector for its "hot spotting" advertising service, set to launch in fall of 2009. In addition to offering image and voice recognition interfaces, Getfugu allows you to watch a video on a touchscreen phone then touch an item featured in the video in order to purchase it.    

Publicis Groupe's VivaKi digital unit (containing assets from Starcom MediaVest, ZenithOptimedia and Denuo) will begin testing two types of online video ad units this summer, with plans to present the industry with a single recommended unit by Feb. 2010. The plan, unveiled last Monday at IAB's digital video forum, is part of The Pool industry digital ad initiative – headed up by Curt Hecht, President, VivaKi Nerve Center and Tracey Scheppach, SVP, Video Innovation Director, Starcom USA.
 
Fuel pump-based video platform provider Outcast announced that its SMS-based coupon delivery system has gained traction among advertisers and users, delivering more than 25 million SMS coupons to date. 
All exciting suff, nevertheless times are uncetain in the online advertising space. Our buds @Yahoo reported a 78% drop in net income, which totaled $118 million for Q1 compared to $537 million a year earlier. Revenue dropped 13% to $1.58 billion, down from $1.8 billion Q1 2008. Double digit declines in display advertising and revenues from affiliated sites didn't help. Even search revenue on the company's owned-and-operated sites dropped by 3% year-over-year to $399 million. As expected the company announced another wave of job cuts that will shed an additional 5% of its workforce in order to, in the words of new CEO Carol Bartz, "streamline our structure globally."