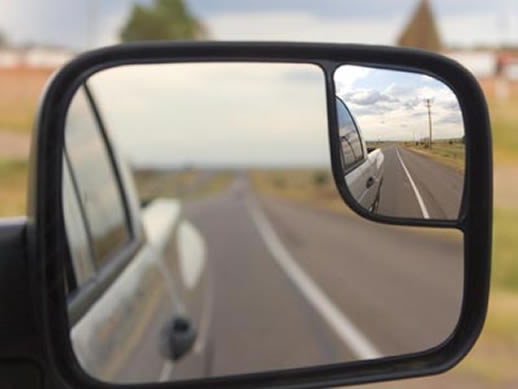 Today, we say adios to 2009, with smiles on our faces, and look brightly toward 2010 and all the opportinities, ideas, and experiences the turn of the decade has to offer.
2009 started off on shaky ground with the economy's uncertainty — still, many of us hung in there like troopers and came out the better with persistence, faith, and integrity…We applaud everyone's strength and resolve!
Here's a look back at some of the online trends that dominated 2009…
Relevance — More than ever, the relevance of people's lives towards products and their online activity was at the forefront of many marketing drives.  How important is a brand to the consumer's life, and how relevant is the consumer to a brand?  It's a solid give-and-take relationship.
Transparency — 2009 was the year of "transparency," in politics, business, and marketing. Being open and honest with consumers and customers proved to be profitable for many brands and products.
Free — With the economy as it was and is, the concept of free products and services to lure consumers in proved to be effective.  Who doesn't like free things?
Brand Loyalty — With competition fierce out there, gaining customer loyalty proved to be tantamount to success for brands.  Loyal customers stick with a product in times good and bad, they always come back, and they refer to friends and family.
Consumer Control — Many brands adopted the concept of allowing consumers to have freedom and control on websites, such as un-censored and un-monitored forums, allowing for honest and open feedback and dialogue.  This connects with transparency.
Webisode Content — While the web show was a novelty in 2007-8, in 2009 the format proved to not only be popular, but profitable as well as advertsiers lined up to sposnor shows with high traffic.  Movie and Tv stars started to get in on this new media platform, and many brands began to produce their own shows for their websites.
Intelligent Search — Search engines that could analyze and think beyond the search parameters proved to be "the it thing" for 2009, and will certainly dominate 2010.
Crowd Sourcing — proved to be effective with all the outsourcing and budget cutting that was going on in the business world.
Off-Line Meet-Ups — 2009 saw a push for getting out of Cyberspace and walking around in the real world. Tribes, movements, and brands that were able to leverage offline connection proved to create a unique market space for themselves with  more sustainable tribe longevity and intensity. Tweet-up events, blogs, and hubs like Ning drov this connection, making a fantastic market differentiator. One social network was leader in this area: Yelp.
Apps — 2009 was Year of the Apps, as an incredible growth in mobile applications converged like never before.  Many solo entrepenuers made a decnt fortune on innovative apps.
Video Social Media Communities — Winelibrary TV, Epic FU, Vimeo, and The Politico Playbook  provd what video can do online. Momversation, sponsored by Target, for instance, drove conversation and community around the issues of motherhood. The video serves as a fantastic differentiator, creates emotional connection, and is potentially truly remarkable content for 2010.
Collaboration Culture — 2009 saw more companies coming together and collaborating for the benefit of each other in a shaky community.  This attitude proved that brands working together fared better than working agaisnt each other.
Monetization Culture – Contextual ads and affiliates were surpassed by newer models for collaborative monetization. Niche companis went after the best in a given industry to serve as a filter, so the  space was far easier for creative new content creators to navigate, creating a rich root system upon which open source solutions and micro-enterprise flourished in the uncertain economy.