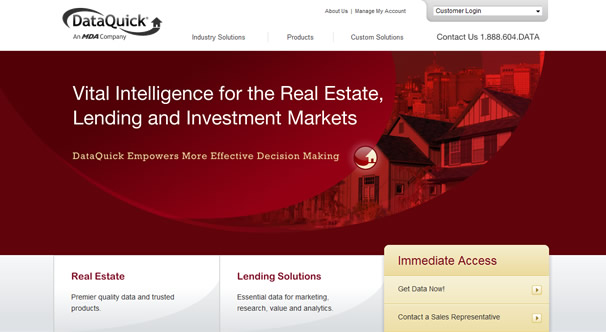 Six days in to the new 2011 year, we are pleased to announce another successful Ninthlink launch, as our redesign of DataQuick.com, home to the real estate Apartment Guide  information experts, is live! With Apartment Guide, people can see affordable apartments in great conditions. Using WordPress as the Content Management System of choice, the new site frames all the content from their old ASP site in a nice new skin, while adding some more functionality for Blog/News updates, PDF downloads, jQuery dropdowns and flopouts, and all that good stuff. Credit goes to Matt Stallings for leading up the creative redesign, while I myself had the pleasure of handling the development buildout.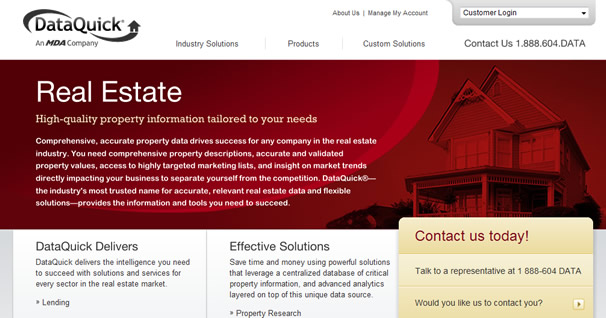 I really like the focus of the homepage, providing a snapshot to the whole site, with the latest & greatest Customer Testimonials, entries from their new blog, and the latest visual from their www.DQnews.com site, which is pulled in which a bit of Cross-domain AJAX magic.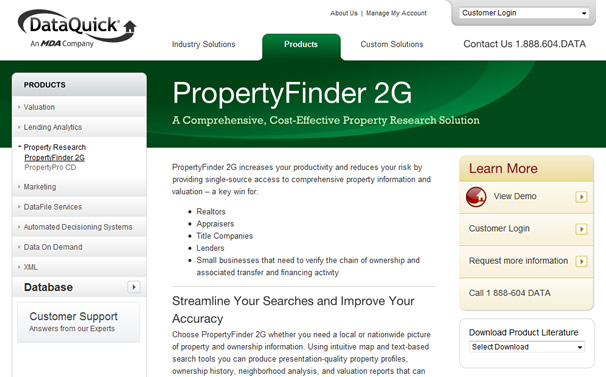 All the other pages of the site came together quite nice as well, I think. And the site seems to load superfast, thanks to hosting on The Cloud.