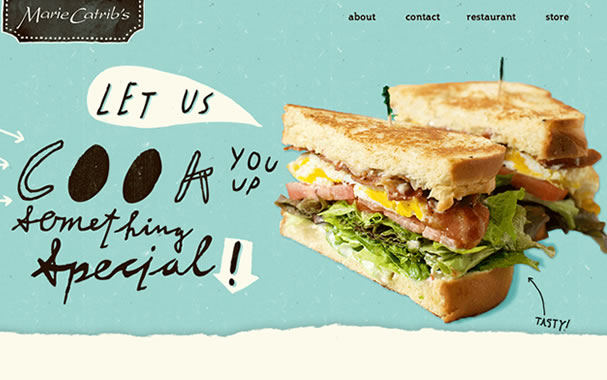 As part of my weekly grind, I like to take some time and read about design, design standards and just see what's going out there in the web design world as to sharpen my skillz for future clients, and just to sharpen skillz in general. In reading I came across an article about best practices for designing restaurant websites. Any article that mentions "best practices" always catches my eye, and I was interested to see what it had to say about this niche online industry, so I read it, and was pleasantly pleased as I think it brought some insight that was helpful for our future restaurant owners looking to improve their online presence…I liked how they separated the best practices into 10 steps :
1. Keep the restaurant web design simple and fresh.

2. Pay attention to colors.
3. Consider Performance.
4. Emphasize discounts and special events.
5. Organize your site to provide a better user experience.
6. Content is important.
7. Understand the difference between design and development.
8. Consider the domain but don't obsess about it.
9. Don't forget search engine optimization (SEO) and search engine marketing (SEM).
10. Personality!
Instead of me reiterating everything I read, I'll let you read it for yourself here : http://bit.ly/fvv2wm and if your a restaurant owner and need the team ti improve you online presence, don't hesitate to give us a call and grab a cup of coffee.