Jacuzzi is holding its first ever Facebook contest and inviting current Jacuzzi hot tub owners to submit pictures showcasing their outstanding installations; giving Jacuzzi owners the opportunity to show of their dream backyards.
Not only is this a very interactive campaign for current Jacuzzi hot tub owners, but Jacuzzi's Facebook fans & Twitter followers (regardless of hot tub ownership) will also have an important role in voting for their favorite installations.
The contest is being promoted through Jacuzzi's hot tub blog and custom Facebook page, both of which were designed and developed by Ninthlink.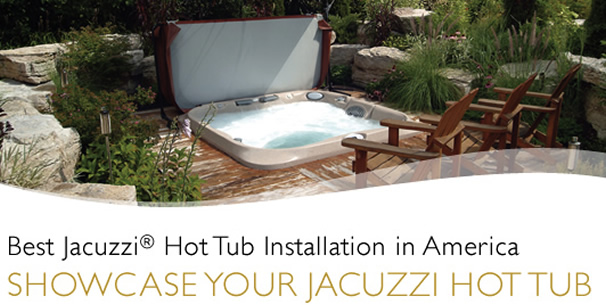 The Details
Contest starts April 5th, 2011. Entries will be accepted for four (4) weeks
until May 2, 2011 5pm PDT
Finalists will be selected and announced May 3, 2011
Facebook and Twitter followers have two (2) weeks to vote for their favorite installation from May 3, 2011 until May 17, 2011 5pm PST
May 31, 2011 WINNER WILL BE ANNOUNCED!
The Grand Prize
Grand Prize Winner will receive a fabulous spa package worth over $3,100
Grand Prize winning installation will be featured in Jacuzzi's interactive space including the jacuzzihottubs.com homepage, their blog, Facebook, Twitter and YouTube.
Grand Prize Winner and finalists will receive an official "Best Jacuzzi® Hot Tub Installation Design Award".
For help with launching a social media campaign of your own, contact us today.