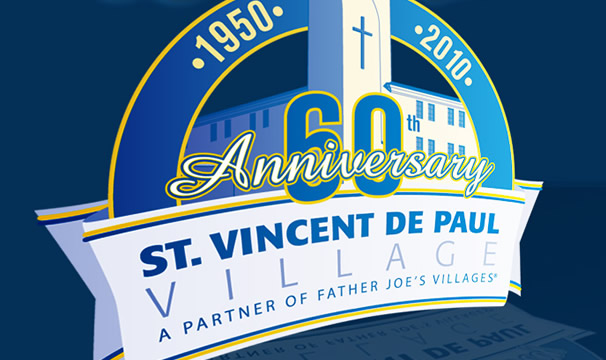 We traded our computers & desks for aprons & hair nets as the team volunteered to serve up food and positive vibes to some of our neighbors in need.
Last Thursday the Ninthlink team took the late afternoon off to serve dinner at St. Vincent de Paul Villiage in downtown San Diego.  Working in the kitchen, we served roughly 250 meals to the homeless and people living at St. Vincents.  Ninthlink previously helped the cause by collecting food in 2008 in time for the Thanksgiving holiday, so for some of the team, this was their second time around volunteering with St. Vincents.
For over 60 years St. Vincent has been working to improve the lives of people around San Diego by giving them an opportunity to live to their full potential.
Some of their accomplishments include:
Giving 2,200 neighbors in need access to our meal program, adult education, employment services, medical clinic and residential services every day.
Serving up to 1.7 million meals annually to residents and neighbors in need in the community.
Offering homeless children, families and adults a continuum of residential and transformational services all on one campus in San Diego.
Logging in 35,000 medical, dental and psychiatric patient visits annually at our licensed on-site primary care clinic.
Providing an average of 160 children of families in residence child care, housing and transformational services on a daily basis.
If interested, The Village has a broad range of volunteer opportunities and of course accepts donations.
Head on over to our Facebook page to check out some photos of the event.