From fashion to plumbing, a few of our client's Facebook pages (along with our own) got a fresh new look in the form of custom welcome pages, which make a great first impression on non-fans & are vital tools for boosting Likes & supporting organizational goals.
The default welcome page for most businesses' Facebook presence is the wall, however, there is a more inviting way to welcome new visitors to your page. According to Jason Guck the advantage of a custom-designed landing tab is that you can create the first impression, directly ask visitors to become a fan, take a particular action or give an instant snapshot of what your company has to offer.
Facebook landing pages can be used to:
Introduce your organization &  reinforce branding efforts
Grab the attention of your visitors and encourage them to 'Like' your page
Show what makes you unique & offer value at a glance
Promote specific campaigns, programs, or events
Enhance important calls to action or company goals
Your welcome page doesn't have to be static either; it can change according to the direction of your business's activities.
Funky Chic – Chic Women's Apparel
Features:
An attention grabbing call to action encouraging people to 'Like' the page
Offering something of value: Fans have access to exclusive discounts
An introduction & links to important areas of their site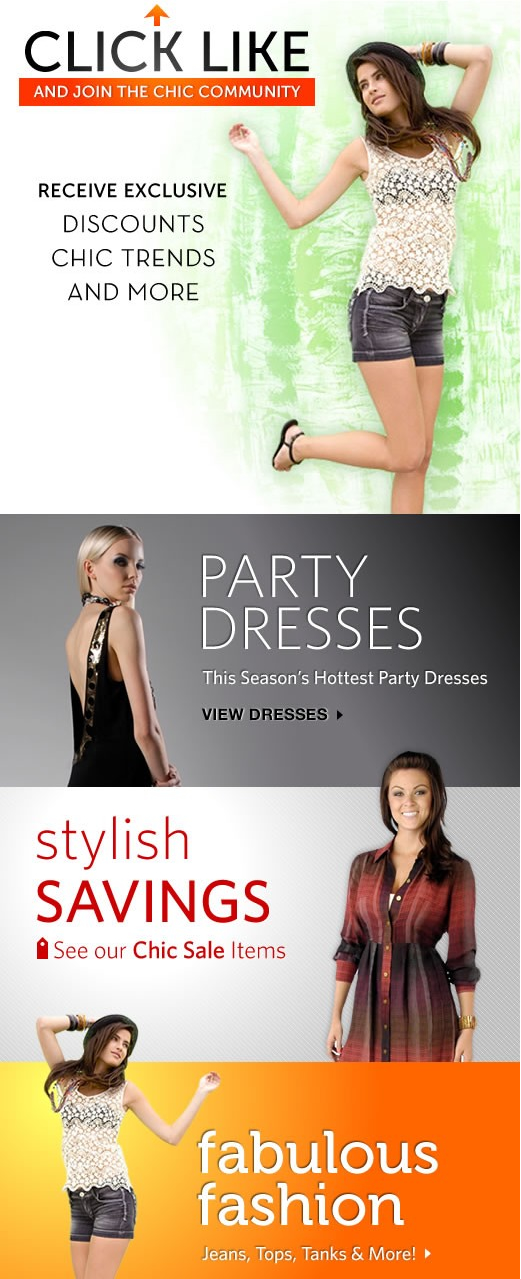 Bill Howe Plumbing
Features:
An introduction to the organization & it's main services
Coupons, which can be printed straight from Facebook
A video section highlighting services, testimonials and community involvement.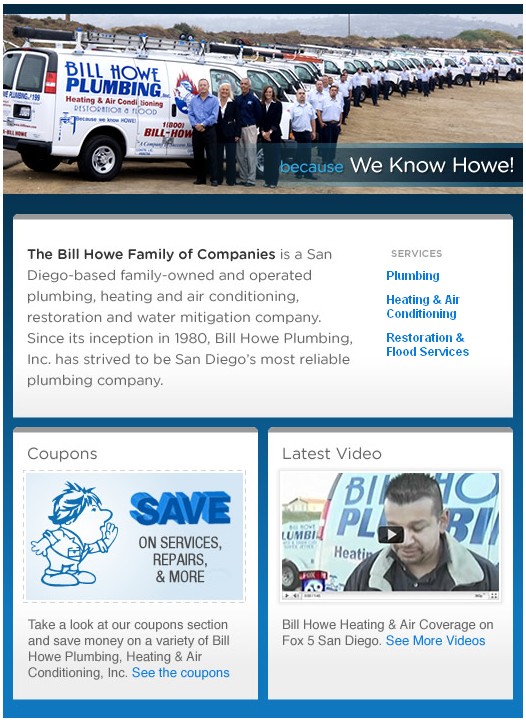 Jacuzzi Hot Tubs & Sundance Spas
Features:
A specific call to action to 'Like' each brand
Featured products section to highlight new models
Promotional channels for special offers & financing information
Prominent areas for important conversion points such as a newsletter sign up and find a dealer form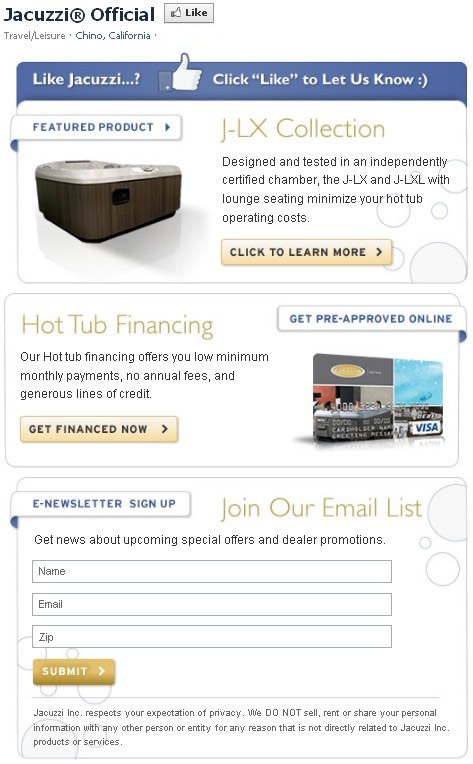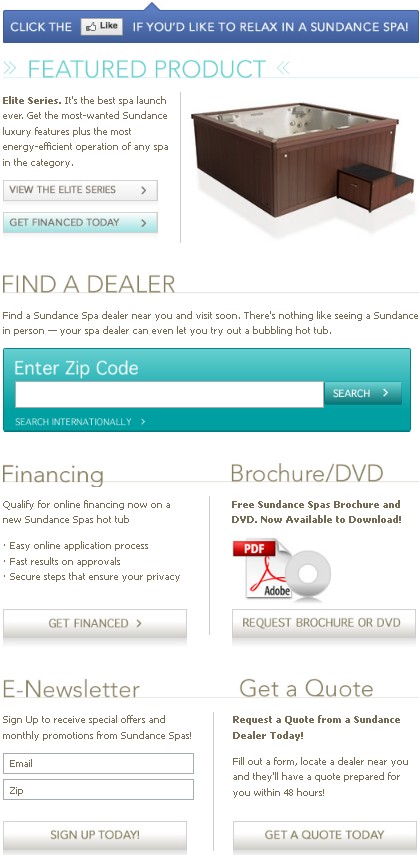 Ninthlink
Features:
'Like' call to action
Our company overview & services
Examples of recent work & organizations we've worked with
An introduction to our team
Recent blog feed