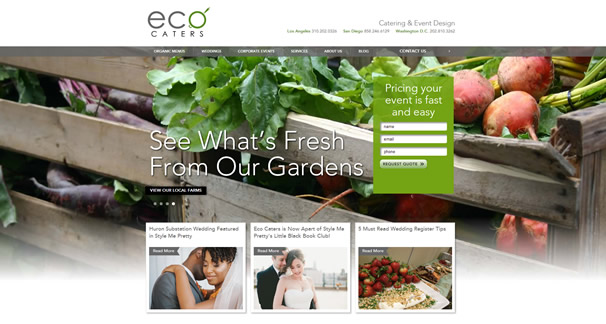 Another redesign relaunch in the books, as Ninthlink is proud to present the new look of Eco Caters Organic Catering : www.ecocaters.com. From overall information architecture cleanup to a total full-width design update to bring them hopefully at least a little bit closer to the present in terms of look and feel, from the first time we built their site in December 2007. Luckily we had used WordPress for them from the get-go, so even though everything got a fresh coat of fresh, their Blog Archives date all the way way back. With more luscious pictures to add to their already-delicious Organic Menus, and friendly layouts highlighting all the help you'll get in booking your San Diego Wedding Caterer, or latest Corporate Events, I'd like to think we did them proud.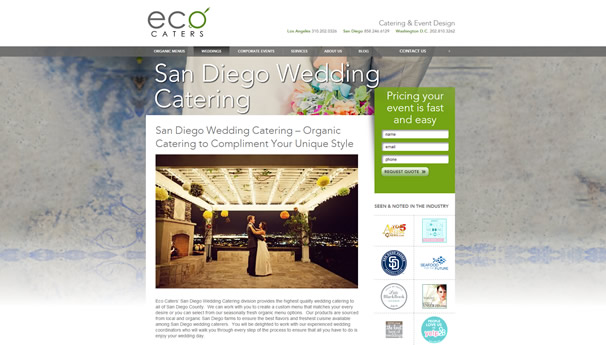 Ok, I need to stop looking at pictures of food and drink on a Friday afternoon. And with a list of Satisfied Clients like this, I guess they can't be wrong.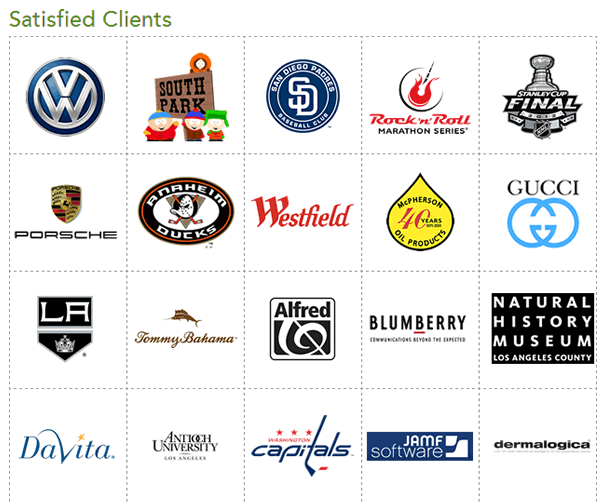 What's your favorite part of the new site?