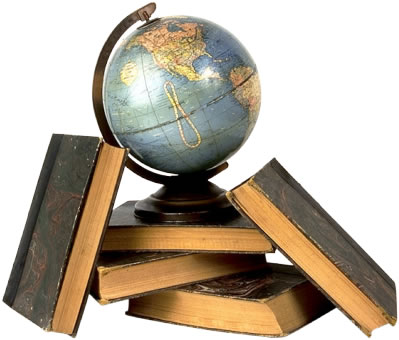 HALF CLICK:
From the Future Blog of Natasha Grey
 January 19, 2029
WELCOME TO MY BLOG
Hello, world.  Enough people have bugged the insect out of me to maintain a blog, and to talk about the history of "The Half Click Philosophy" that I have decided to bunker down and start writing.  I'll try to blog every day but I tend to be rather busy so I can't promise I'll maintain this.  But I will blog at least twice a week, this I can plan.  It's one of my goals—after all, part of the Half-Click Way is all about planning and goals.
I've thought long and hard where to start. I've consulted and debated.  Where does a person start a blog, a life story, an introduction to a concept and the life of marketing?  In my mind, I see a banner ad, ether on a website or a billboard on a bus, that states: "I WAS BORN" with a picture of my newborn self.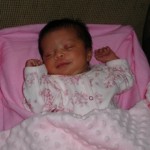 Don't I look happy?  Compare that photo to this one of me now (taken last night):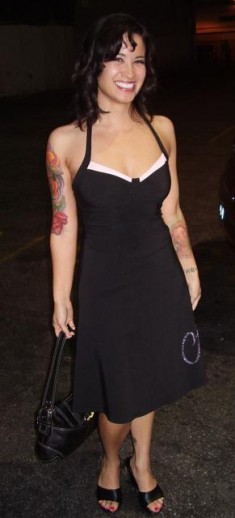 I still have that "winning smile" I did as an infant, the same smile I use in every business and marketing meeting, the same smile that is on the cover of Cli: Half-Click Culture in Today's Online Marketing Realm.
It is the year 2029 and I am 29 years old. I will soon, too soon, become 30.  Isn't 30 supposed to be a milestone in a person's life, a turning point of some kind?  The time when you stop and take a look at everything you did in your 20s and ask, "Where am I now?  What have I done?  Where am I going?"
So what have I done? I graduated from UCSD with a degree in New Media Marketing. I went to work. What else is there to say?  Perhaps this article from The Associated Press says it better than I can:
 SAN DIEGO (AP)—"Half Click Culture" has become the hottest new trend in online marketing this year. The idea has spread across the globe and has been embraced by young and old alike.  Its creator, marketing guru Natasha Grey, who works for LinkGlobe LLC in San Diego, calls the concept "Cli," which, she states, "Is half the click personified."
            Followers of "The Cli Way" have reported looking at life in a different way, that embraces consumerism, spirituality, and an awareness of life being too short to waste time.
            "For the last two decades, it was all about the one click," says Grey. "This is how online marketing operated: making it easier for the consumer to get what they wanted as fast as possible.  Just one click and viola, it's bought, shipped, and in your hands in two days, the next day if you're really itching for it.  But why settle for one click in today's rapid culture?  Why not half a click?  You can get what you want even faster."
            Grey explains that this is more philosophy than practicality. "Think of it this way, in a nutshell," she says, "a full click takes half a second, and a half a click takes one-fourth a second.  Add all those half seconds up over a lifetime – and I have – and it'll come out to four years. Four years of your life wasted on a click!  Cut that in half, take back two years, be proactive, and DO SOMETHING with those regained years. Why put off tomorrow what you can do today?  Why sleep when you can be awake?  Why sit around doing nothing when you can engage in acquiring what you want and desire?  Don't let those two years slip out of your hands now that you have them back with the Half-Click.  Take those years and do something important with your life."
            Everyone from politicians, pastors, and product promoters have adapted Grey's concept of the Half-Click and the added two years to one's life and applied it to motivating speeches, sermons, and ad campaigns.  A flurry of recent ads from online channels to old school television and radio have pressed the importance of "taking those two years back and making something of them."  More importantly, for Grey as a marketer, a number of large brands have incorporated "Cli" into their sales pitches. "You can't have Cli unless you wear these shoes."  There's even a "Cli Laptop" in the works, which Grey says she cannot discuss until the product rolls off the assembly line and is available to consumers.
            "We've aready received two million pre-sale orders and no one has seen what this laptop looks like or what it can do," says Steve Addington, CEO of New Link Computer Systems.
            With appearances at trade shows, late night talk shows, and online vidcasts, how has Natasha Grey adapted to her new celebrity? "I've taken my two years and done something with them," she says, "but the Half-Click Way reminds us that everything is fleeting.  What's hot and sexy today is cold and old tomorrow.  So live for today, and Do It Now."
***
Look, I blush every time I read that. This is not what I set out to do.  I did not wake up one day and go, "I will become a life coach guru." Or a "online marketing wunderkind." I woke up one day and decided to buy something on eBay that I was looking at the night before, and even dreamed about, and when I hit the "Buy It Now" button, the sound that came out of my laptop sounded more like a half-click than a full-click.  And this got me thinking…
 And I started writing…
 And…
NOTE: This is the first chapter of a science-fiction-novel-in-blogs, as written by a fictional character Natasha Grey, a new media and online marketing wunderkind who, based on her revoluntionary ideas, inadvertently creates a new cultural paradigm, the philosophy of the "half click."  Hence, the title of this novel, HALF CLICK.  The novel will incorporate marketing ideas developed here at Ninthlink, with a look at the future and where online marketing may go in the next ten or twenty years.  This story will also have action, suspense, romance, and virtual reality intrigue — in some ways, this is a cyberpunk yarn.