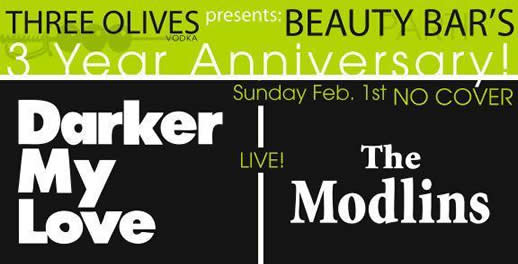 Yes, this upcoming Sunday, February 1st, not only marks my sister's 23rd anniversary of existing, but also marks the third year of existance for San Diego's Beauty Bar. And while I'm not sure what my sister is doing to celebrate her bday (ok, thats not true, we are going to the Spaghetti Factory), I do know what the Beauty Bar is doing: throwing a free party, sponsored by Three Olives vodka, with performances by Darker My Love and Ninthlink faves The Modlins, accompanied by a special 3Olives Hosted Bar, and plenty of DJ goodness as well.

Yes, in addition to the two bands, what 3 Year Anniversary party is complete without sets by 6 different DJs? Adam Salter, Andrew Decade, Lord Nelson, Mr. Biggs, Ant Bo, and G Rex promise to take the night to the next level, and ensure that everyone has quite a miserable Monday morning, the next day.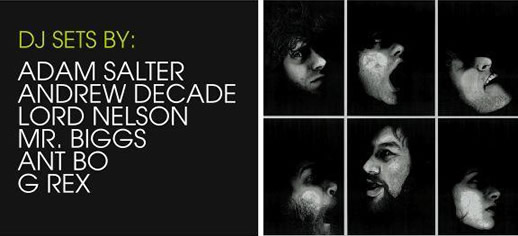 Hmm… I probably could have phrased that last part a bit better…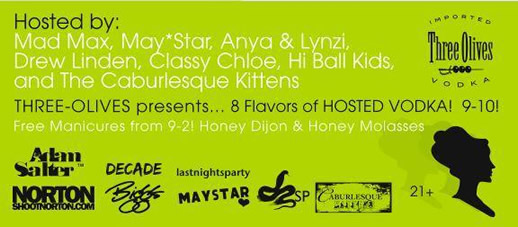 The Beauty Bar is at 4746 El Cajon Blvd, San Diego, CA, 92115. See you there?