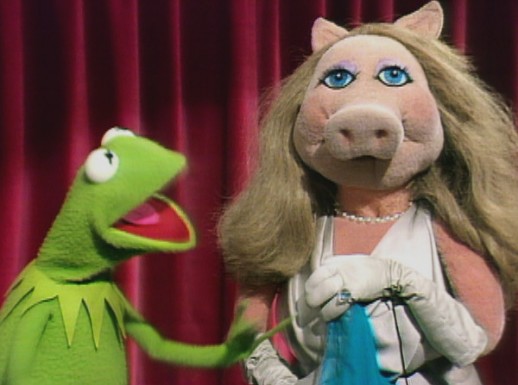 One could say it's a foolish move to start a new business when the economy is in the dumps. Times of recession can actually be the ideal time for launching a company, however. There are well-known and successful organizations born during an economic slump, as outlined below.  By examining, and considering, the bold and pioneering methods of these business models during economic challenges, we can learn a few things about tenacity, pinpointing market opportinities, and answering the call to action.

Why did these companies succeed, and still do? Often, the founders recognized a market need and filled it. Identifying consumer pain  – whether it's related to entertainment, travel or even streamlining how businesses operate – and offering the medicine of comfort is the key to any thriving enterprise, regardless of the economic climate of the day. The following major corporations "made it big" during recession times by doing just that.
Hyatt Corporation opened its first hotel's doors at the Los Angeles International Airport during the Eisenhower recession (1957 to 1958). The chain continued and grew to worldwide success in the following decades and now operates more than 365 hotels in 25 countries.  It was one of the first hotels to offer guests wifi internet access.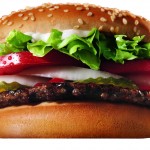 Burger King Corporation, home of The Whopper and whose motto is "Have It Your Way" began in 1954 when James McLamore and David Edgerton opened a Burger King restaurant in Miami. During another recession in 1957, the company introduced its successful signature Whopper. Today, the company operates more than 11,100 locations in 65 countries. Currently, most fast food restaurants are reporting high quarter profit revenues as more people are buying from the $1 menus.  While not exactly healthy for the body, this is healthy for stock holders and economic stimulus.
IHOP Corporation is another child from the Eisenhower recession. The first restaurant in the national chain opened its doors July1958 in Toluca Lake, California. Owners Al and Jerry Lapin were at the helm, which began franchising only three years later. Today, there are more than 1,300 locations across the U.S.  IHOP is a household word and a staple  of American food mythology – you can always find an IHOP in any American city open 24 hours and serving breakfast at all hours.
The Jim Henson Company was created by iconoclast puppeteer Jim Henson in 1958. Henson's business was responsible for some of the best-known puppet characters of all time including Miss Piggy, Kermit the Frog, Big Bird, Mr. Snuffleupagus, and Elmo. Who born after 1960 doesn't remember sitting in front of the TV set watching Sesame Street? Today, the privately held company is managed by Henson's children and continues to thrive by creating popular family-friendly TV shows and movies.  Muppets are icons of American pop culture, always have a positive message, and have a way of reflecting contemporary life.
LexisNexis is a research hub for the law, media and contemporary culture. The company was originally a government contractor and began its LexisNexis computerized legal research service during the 1973 oil crisis (under the Carter Administration) that rocked the country into steep economic slump. The now Web-based service is used in 100 countries by individuals in the legal fields, government, education and general business.
FedEx  began operations on April 17, 1973 as Federal Express, a nod to the Federal Reserve, that founder Frederick W. Smith had hoped to get a contract. He didn't, but the company that delivered 186 packages to 25 cities on its first night of operations. It now manages more than 7.5 million shipments everyday worldwide.  It should be noted that when Smith submitted the business plan in a class while a graduate student in Harvard Business School, he received a C and was told the idea was not feasible in the current economy.
Microsoft wasn't always the jaw-dropping and eye-popping envious enterprise it is now. In 1975, when it was created by Harvard University dropout Bill Gates,  the company was  merely a little company in Albuquerque, New Mexico. It dealt in rudimentary computing languages and began its climb to business success with the popularity of MS-DOS, sold and marketed to IBM Corp. and various IBM clones and copycats. Today, the company brings in more than $60 billion in revenue per year and is branching into new areas such as VoIP and CRM. 
CNN might be the news gargantuan  now, but in recession-plagued 1980 (under the Reagan Admin), it was a little-known station called The Cable Network News. Under the healm of maverick Ted Turner, it revolutionized how people received information in the early technology era when it premiered as the first 24-hour all-news channel. Today, 1.5 billion people watch CNN.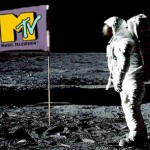 MTV Networks brought something new and different to the music scene when it debuted in the economic slump of 1981 (again, the Reagan Admin) and at the height of the "New Wave" era of music. Intended to be an all-music-video channel, MTV used VJs (video jockeys) to host programs and facilitate transitions between videos. Many of the bands it helped promote were obscure, from Europe, or played niche music, such as U2, Thomas Dolby, The Fix, Duran Duran, Flock of Seagulls, Falco, and David Bowie. Remember "C'mon, Eileen" the one-hit wonder by iriah band, Dexyes Midnight Runner?  MTV made that song, among many others. Today, MTV is a global brand with dozens of shows, music-related and not.
Trader Joe's started as a chain of convenience stores called Pronto Markets in the slow financial times of 1958. In 1967, the company changed its name to Trader Joe's and began to carry unique grocery items under its own brand. The company now operates more than 280 stores in the U.S.
Wikipedia Foundation Inc. was born during the recent post-9/11 recession. There was a need for information as many homes started to have internet access provided by cable. Established in January 2001, the online encyclopedia had more than 100,000 entries by 2003. Today it is home to more than 2.5 million articles and continues to grow.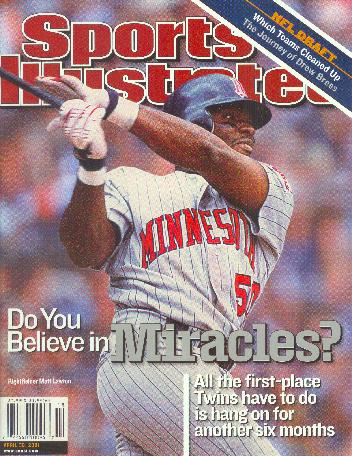 Sports Illustrated was launched on August 16, 1954, at the tail-end of a recession. The magazine benefitted from fortunate timing as a boom in professional sports exploded soon after its founding. Sports Illustrated now sells about 3 million copies in the U.S. each week, and its annual swimsuit issue sells upwards to five-seven million.
General Electric was established in 1876 by famed American inventor Thomas Edison. In the middle of the Panic of 1873, a six-year recession, Edison created one of the best-known inventions of all time – the incandescent light bulb. In terms of market capitalization, GE is now the third largest company in the world. The enterprise has evolved from a manufacturing-strong business to an enterprise earning more than 50 percent of its revenue from its financial services division. 
Hewlett-Packard Development Company LP was inauspiciously born in a Palo Alto garage at the end of the Great Depression. The electronic company, initially supported by a mere $538 investment, has grown into the first technology business to exceed $100 billion in revenue, earning $104 billion in 2007. It now operates in almost every country in the world. 
Recession times are not only exclsuively advantageous to start-ups. Pre-existing companies can also make incredible gains in years where the economy is shkaey.  The more recent success stories are  Google, PayPal and Salesforce. From 2000 to 2001 each of these companies thrived, leading PayPal to go public in 2002, followed by Google and Salesforce.com in 2004. 
What are the common needs in the market, based on these case studies?
1.      Cheap food
2.      Entertainment
3.      Information
4.      Travel
All four are still current needs and start-up companies in these areas, rolling up their sleeves and finding creative solutions, may also strive.