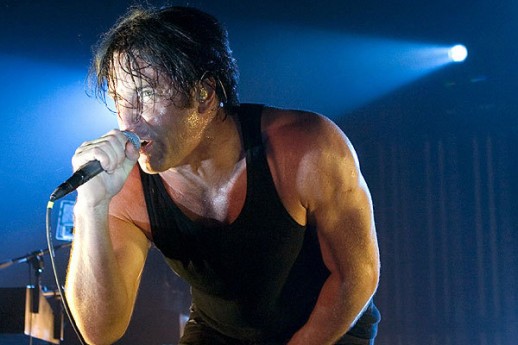 Bands are always looking for the best way to promote their music online, either through YouTube, Google Video, MySpace, or a record label's efforts. Remeber that old 20th Century analog saying: "if you want something done you've got to do it yourself." It certanly applies in the digital media space, where anyone can do anything and lead in trends and ideas. 
Comes now NiN.com, the official website of Trent Reznor's industrial band Nine Inch Nails. Reznor, who feuded for years with his labels TVT Records and later UMG-owned InterScope, became infamous for urging his fans to "steal" his music online, then offered the 2008 release The Slip as a free download.

This site serves as an excellent primer on how to build an online community by offering a rich set of features and content options that don't cost a fortune to implement but keep fans coming back for more. Sampling is encouraged with free downloads and video footage. Registered members (there are close to 300,000 right now) have access to ticket pre-sales, forum postings and a cool remix.nin.com tool that allows you to come up with your own mash-ups using NiN's angst ridden music. (Hey, Johnny Cash did it!)
Integrations with popular web 2.0 services Twitter, Blogger, Flickr and
YouTube provide rich media content served off site. True to the crowdsourcing revolution, the tools allow NIN's rabid fans to keep the site constantly updated with content. 
News this week: ol' Trent and Rob Sheridan's walkthrough of their latest technical coup – a new upcoming iPhone app designed to be a mobile portal to the NIN online community. The app will offer access to thousands of images, tracks and fan-generated remixes updated in real time.