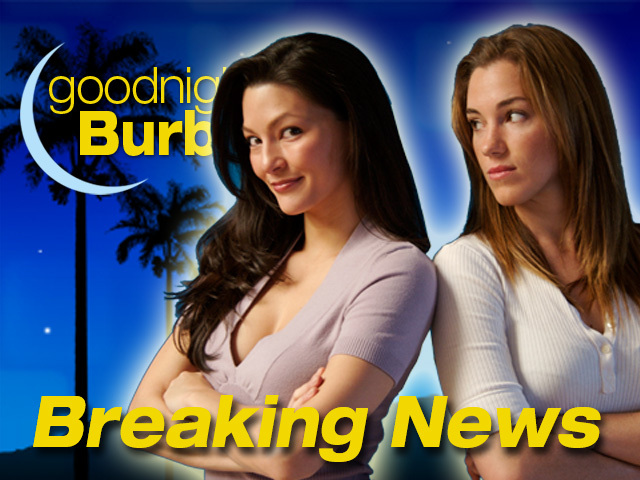 When it comes to entertainment, they once said that radio would not replace newspapers or books, that TV would not replace radio, that videoplayers would not find home use, that TV shows would not work on the Internet.  However, we are seeing more and more new series shows appearing online rather than the boob tube.  This could be due to excellent quality in streaming and image delivery, and that many people, especially kids, tweens, and teens, are watching reruns of shows, movies, and DVDs, on their laptops — so why not start watching new shows? 
The trend for 2009, and 2010, will be the explosion of quality Internet TV content that will find a significant audience, such as new media video distributor Koldcast TV's latest web series, Valley Peaks, an ensemble show spoofing overwrought shows like Beverly Hills: 90210 that revolve around beautiful people in all-too-dramatic situations.. A new episode will appear every Thursday for 24 weeks on Koldcast TV with a variety of extras including video blog entries and music videos. 
More work for new, young actors in La La Land, at least!
Also, Web video writer-producer Hayden Black of Goodnight Burbank and Abigail's Teen Dairy fame is hitting his stride in a new 20-episode spinoff of the former mock newscast show, Goodnight Burbank, Hollywood Report, currently featured exclusively on Babelgum. The not-ready-for-the 11-o'clock-hour Burbank news crew turns its dysfunction toward Tinseltown, parodying, among other issues, celebrity journalists' irresponsible desire to revel in the star quality of their subjects.
The writing, comic timing and multi layered satire represent an important next step in the maturation of web video for adults. The challenge will be to attract the kind of viewership the widely-distributed original Goodnight Burbank has enjoyed, given Babelgum's limited exposure in the U.S. Black has received a "small amount" of upfront cash in return for giving Babelgum exclusive access for a year.
The video sharing site, wholly owned and funded by Italian media mogul Silvio Scaglia whose content operations are based in the UK and Ireland, is making a valiant effort to attract quality original content.
One approach is to host and partnering with a number of respected international film festivals. Babelgum's P2P-structured video streaming technology delivers excellent quality video with relatively modest speed and processor requirements. And the platform sports a decent iPhone app in the US, UK, Italy, France, Germany and Spain with a Google Android app on the way.
Yet the site's user interface is utterly lacking in discovery and personalization features. Content appears to be thrown up randomly in just a few broad genres, making it extremely difficult to navigate. Shows like GNB:Hollywood Report, which receives little attention on the home page despite its exclusive status, could get lost in the vast shuffle of images.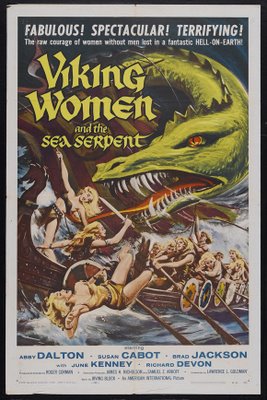 Meanwhile, AMC launched BMC ("B Movie Classics"), a new online destination for B-Movie feature films in genres like action/adventure (Roger Corman's Saga of the Viking Women), comedy (John Carpenter's Dark Star), Crime/Thriller (Noir classic Carnival of Souls) and horror (Corridors of Blood). Will Grindhouse TV be next?  Oh, we sjope so. The portal begins with 27 embeddable titles, viewable in a full-screen player powered by Brightcove.
And speaking of Brightcove, they released some anaylsis that indicates they seem to be leading a new trend of newspaper publishers producing and attracting more video views on their websites than ever before, according to a the analysis  of 187 of its newspaper clients. Lower production costs, higher quality delivery systems and the slow but steady migration of ad dollars to the web have led to several clear trends:
Videos uploaded by each newspaper into the Brightcove platform grew from an average of 186 videos per month in 2007 to an average of 638 videos per month in 2008. The total number of uploaded videos grew by nearly 1500% in 2008
The number of Brightcove-powered video player-loads on each newspaper website jumped from an ave. of 169,093/month to 964,144/month in 2008. Total video player loads on newspaper websites grew by more than 700%
Video streams on newspaper sites are growing an ave. of more than 35% quarter-over-quarter Last quarter, Brightcove's newspaper customers did 42,777,231 video streams, compared to 15,311,542 video streams the same quarter last year
Nearly 100% of Brightcove's newspaper clients have enabled advertising for their online video content. An increasing number are partnering with third-party ad networks to help sell and optimize yield on their video inventory.
Exciting stuff happening out there!  How do we keep up with it all? How do we take advantage of it for our brands?  How do we jump on the Success Train for image content?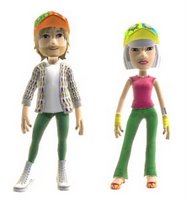 Sociologist Robert Prus a professor at the Univ. of Waterloo, Ontario, said in his book Symbolic Interaction and Ethnographic Research, "People live in a world of images" (p. 50) and that "all people […] must come to terms with development in technologies, shifts in fashions and worldviews, and the ongoing struggle for existence among ambiguous  social relations in a problematic  physical environment" (p. xix)
Could you imagine a world, right now, without cyberspace and social media?