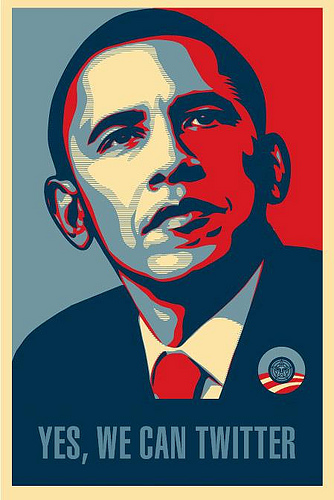 Why is Twitter the fastest growing,  most popular social media platform in the history of the Internets?  All that free publicity from peeps&twits like Prez Obama, Lindsay Lohan, Ashton Kutcher and wife, and others for one thing…
Mashable.com notes that Twitter grew by 75% between February and March, 2009.  A recession dream for any company!
The last couple days, folks across the digital data stream, and in the real world, were a flutter with the Great Tweet War between Kutcher, CNN and Britney Spears to see who would reach 1 million "followers" first.  
Kutcher posted a vid that he wanted to beat CNN and Larry King answered the call to a popularity fued.  Spears was quiet.  
watch?v=tDLLTSjPu-w&feature=related
On Thursday, April 16, Kutcher's Facebook Fan Page reached a million lookers. (Okay, we helped by being fan # 998,073.)
And early this Friday morn, Kutcher surpassed the 1 million mark, becoming the "winner."
Oprah Winfrey (remember what she did for Amazon's Kindle) will have Ashton Kutcher on her show on this morning to help her with her first on-air tweet. Here's Oprah's new Twitter page.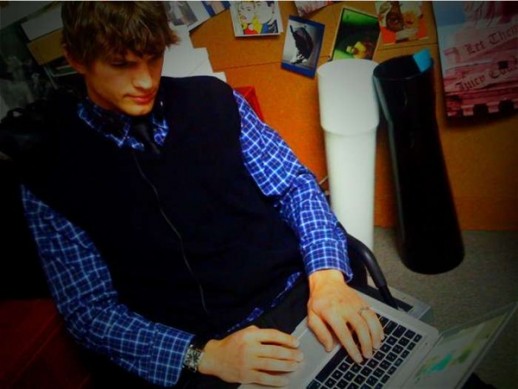 And Twitter didn't pay a dime for this publicity.  All the other micro-blogging and social media sites out there are chomping at the proverbial byte tio get celebrities to endorse them for free.  This is reminiscent of that Domino's scandalous YouTube video. 
 Meanwhile advertisers continue to find innovative ways to use the service to promote premium brands. Volvo just spent a bundle to promote the Twitter feed for its new XC60 crossover SUV, featured Wednesday on YouTube's top-of-page banner ad. The ad provided a live feed of the car's Twitter updates from the New York auto show, among several rich media options.