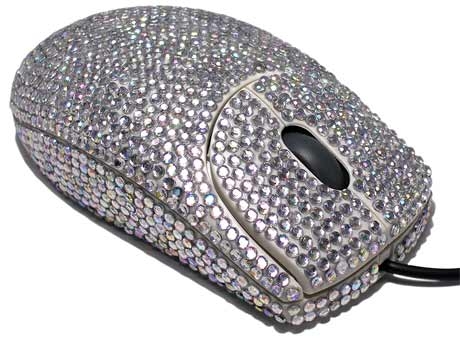 The Search is Afoot
Mocrosoft's new  Bing search engine has brought innovation to the marketplace and users are responding by returning again and again to the service.
Two weeks into its launch and Bing has boosted Microsoft's search share by about 3% points, according to ComScore. Instead of Google's white space approach, Bing adds some Bling, introducing a new glossy photo everyday embedded with interesting factoids and blurbs related to the picture. Categories such as Travel, Shopping, Health and Videos cut down on useless search results.
A number of TV shows, music videos and news clips are featured as a curating tool — not surprisingly, all the TV shows seem to link to Hulu at the moment.  Microsoft has been keen on the click  by baking in e-commerce applications into the Bing thing, which add additional revenue streams.
The shopping app, tied to a cashback program, pulls up product reviews alongside of search results. A cool new Farecast travel prediction tool analyzes pricing trends to guessify whether or not the fare price is likely to go up.
An Eye on the Crowd
Does the internets need a new search engine?
Of course.  Information is infinite and forever changing, by the hour it sometimes seems…
For instance, two former Microsoft software engineers are to launch the beta version of a real-time search engine for Twitter later today.
Husband and wife team Ken and Becca Moss describe Crowdeye as a "new generation of search engine" that will enable users to track discussions on Twitter. They claim CrowdEye aggregates and segments information in new ways by scanning through tweets, retweets, and twitter links in real time.
Users can identify the most popular links and topics, see how many tweets include specified keywords in a certain time period and even who tweeted on a breaking news story first.
The search engine is designed to help users know what people are thinking about topics of interest in real time, but also provides "rewind" functionality like Google's Wave.
Face Searching
Following the trend, Facebook  announced that it has begun beta testing a new feature of its search engine that would enable its members to search the site for content from friends, organizations and public figures and sharing about particular topics — from links and comments to photos and videos — all in real time.
Yeah, it sounds a lot similar to Twitter Search, which allows anyone — not just members — to tap into the keywords of Tweets to get a sense of what is being said about a particular topic at any given moment. The plus-point that Twitter has over Facebook, of course, is that anyone can see the tweets. By default, Twitter is a public forum.
Facebook, however, offers more than 140 characters and a link in its results. Being able to see results in a number of ways — photos, videos, and so on — offers deeper insight into the topic being searched. In its blog post, the company says:
The people around us are a powerful source for finding information about new and interesting information — from the latest on last night's episode of "The Office" and suggestions on what to do for your next vacation to current events.
If applied properly, the refreshed engine could offer a viable alternative to individuals seeking refuge from the chaotic world of Twitter and all the obscure one-liners from the narcacisstic Twitterati.