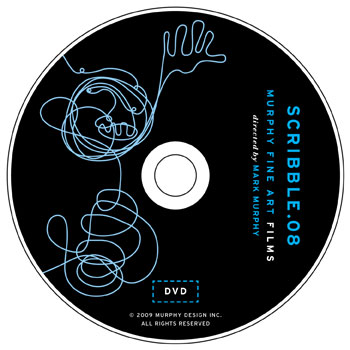 We are pleased to announce the premiere of a great new documentary film, Scribble08, diected by Planet Illogica's very own Mark Murphy!
It happens this week, Thursday, July 23 — yep, right when the ComicCon gets under way, and for a good reason: this is a doc that features eight 5-minute segments about artistic inspiration and motivation by such great contemporary artists like Jeff Soren, Jeff Soto, Martha Rich, Kevin Christy, Tim Biskup, Camille Rose Garcia and the wonders of the Clayton Brothers.    
The film will be complimented with an exhibit or original paintings by James Jean, Kent Williams, Cathie Bleck and many other museum-level and museum-worthy artists (perfect for the modern collection in a home!).
That's not all…MANUOK, who scored the doc's theme, will perform live right after the screening.
If that's not enough, Tim Mantouani will perform the act of live painting during this event.  You can watch creativity happen right before your eyes. You can even purchase the end product — a great conversation piece for any serious collector of today's rising artists who are certain to be tomorrow's studied masters.
Where is this? you ask.
It will be held at the Wonderhaus Building at 1600 National Avenue (between the 12th and Imperial trolley station and St. Vincent de Paul's).  Sribble08 starts at 6:30 PM so be there on time!  The festivities will go on until 11:30.
The Wonderhaus has a rich San Diego history — once the Wonderbread Warehouse when the area was a major produce distribution point, it has since been used for site-specific theater and the location for many films and TV shows shot here.
The event is sponsored by Ten Stories, Ninthlink, Planet Illogica, Just Taste It Catering, SVEDKA Vodka, and Murphy Fine Art Books.
We hope to see you there!
image provided by http://murphydesign1.blogspot.com/