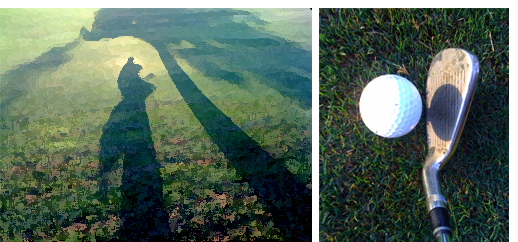 The story of Ninthlink continues as we recently were presented with the challenge of understanding the lifestyle and challenge of Golf not just from a branding perspective for major branders – but to the golfer that finds inpiration and passion in smacking a small ball with an iron club around for hours on end in the grass. So, as many who know me personally, I took the challenge head on and I am hooked.
Surfing has been and integral part of my childhood and the experience and challenge of riding waves has shaped the person that I am today in so many ways; family time with mom taking me and friends to the beach for an afternoon surf; charging big waves with a couple buddies wondering what we were thinking at the time; discovering the world from south america to europe; time to just reflect and enjoy being the ocean; – there are so many experiences. And now, with golf I have discovered a close competitor to the experience of challenging one-self. I really strive to have the Best Sand Wedge technique and enjoying a good walk with friends (and strangers – as I keep getting partnered with all types of people).
More to come…remind myself to talk about:
1/ Time to connect with nature before the world wakes up…
2/ Funny characters that inhabit the golf course / from people to animals
3/ How damn hard golf is and how hard it is and – oh yeah … how hard it is…did I say that
4/ Walking for hours as a great way to get to know oneself and listen to the voice that is always talking to us about stuff…
5/ How people have asked if Ninthlink is a term or name based on Golf…I think Ninthlink is about to evolve to have some golf stories.