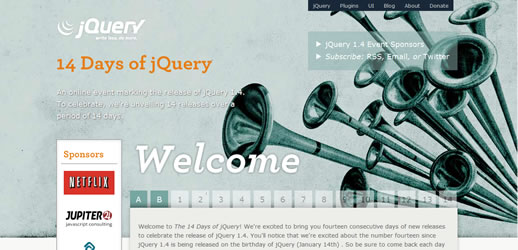 jQuery is a wonder-filled javascript library that is seemingly everywhere these days: Google, Dell, BofA, MLB, Digg, NBC, CBS, Netflix, Technorati, Mozilla.org, WordPress, Drupal, and most every site we've worked on for a few years now. In celebration of the upcoming release of jQuery v1.4, the developers are showcasing 14 Days of jQuery over at jquery14.com. The site promises "code releases, project-related updates, and jQuery UI goodness", plus "videos over the 14 days with talks and tutorials relating the jQuery 1.4 release and other general jQuery topics." Sounds good to me!

Check out my picks for favorite uses of jQuery from us here at Ninthlink, after the jump :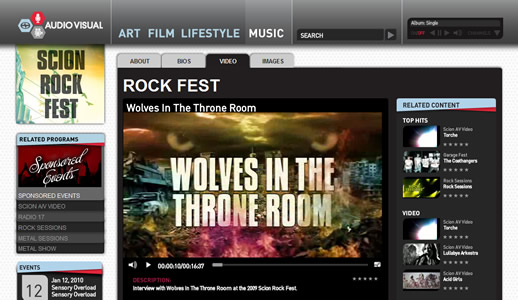 ScionAV.com uses jQuery as the glue that holds the all the flash and content management system / XML backend together. Each Project has various tabs of content that are all loaded via ajax without full page reloads, the Related Content on the left has a nice rollover effect, and I don't know what I would have done without jQuery by my side.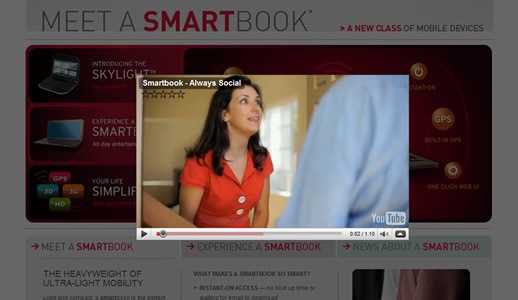 When Qualcomm wanted an update to invite you to Meet a Smartbook, jQuery came to the rescue. Rollovers, timers, and fades all add to the fluid experience of the splash page, which came just in time for CES.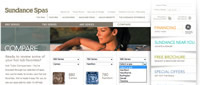 The Hot Tubs Comparison tool at Sundance Spas is one of the first places I got to implement ajax / dynamic loading of content in action. When Hot Tubs are shown off in the same way as luxury cars, you must be on the right track.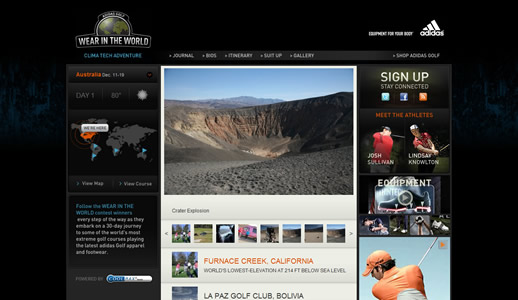 WordPress itself has jQuery all over the backend, but when the default Picasa gallery integration just wasn't clean enough for the front end of the Wear In The World site, a little more jQuery was all that was needed to get it squeaky nice.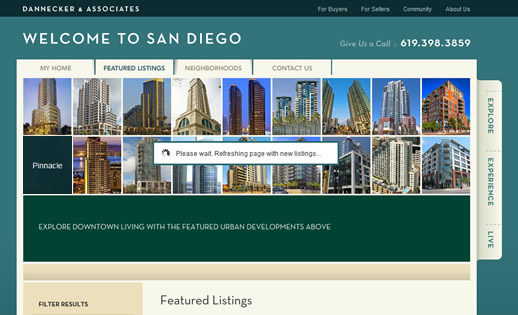 Welcome To San Diego has jQuery all over, with rollovers, dropdowns, ajax loading and filtering of Search Results, and lots more. And the beauty of this one is Aimee and Ian helped with it all. Haha.
And after all that we've done, doesn't the release of jQuery 1.4 just make you wonder what radness is around the corner?