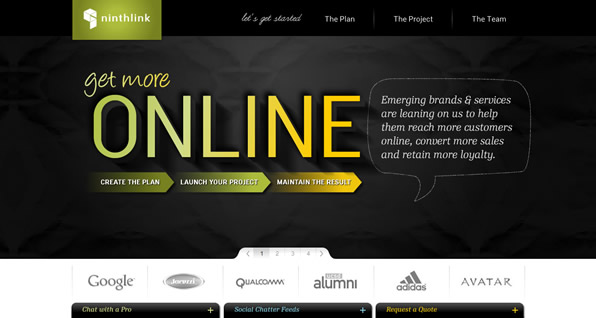 After at least 2 years with our previous website, it was about time to freshen things up. At least that's what Matt, Craig, and Jeromy pitched to the rest of our team in May. So now some three and a half months after that, here it is, running entirely on the latest and greatest WordPress 3.0.1! Of course, syncing Tweets, Flickr and Picasa libraries, and building a little interactive slideshow on the homepage, did not come standard in WordPress, so we have to give thanks to all the plugin developers out there as well.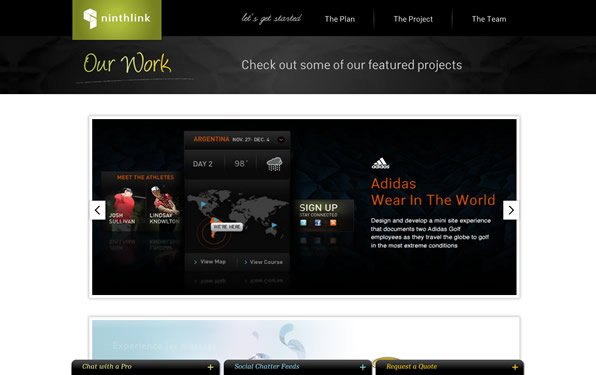 Our Work section pulls in images of our greatest hits featured projects straight out of Flickr sets. Now, instead of having to remember how to rework some custom flash piece that was built years ago, we just upload the images to Flickr, and pull them back down to the site with the ever-handy Flickr Photo Album plugin.
And as you can see, we cleaned up the Blog section a bit too. To go along with the general, well-due move from a 900 to 960 grid, blog posts now get a bit more horizontal real estate. And we are especially proud of what peaks out at the bottom of each post : us!
Yes, employing the WP User Photo plugin, with a quick fix to add PNG support, the standard WordPress "Archive by Author" pages have been re-purposed. Sure, you still get all the posts by that author (team member). But you also get a pretty picture, a quick Bio, all sorts of Social Media links, Tweets, pictures from Picasa and/or Flickr, latest tracks from Last.FM… Oh yea.